I love these little year end wrap ups bloggers are doing and couldn't resist one myself! Of course it would take me close to three years of blogging to realize how valuable all those posts are when looking back on the previous year. So if you'd like… feel free to join me on a food filled trip down memory lane!
In January I shared one of my faaaavorite granola recipes , challenged you guys to "not be afraid to want a lot," and took  you on a little tour inside my home in honor of my collaboration with Joss & Main.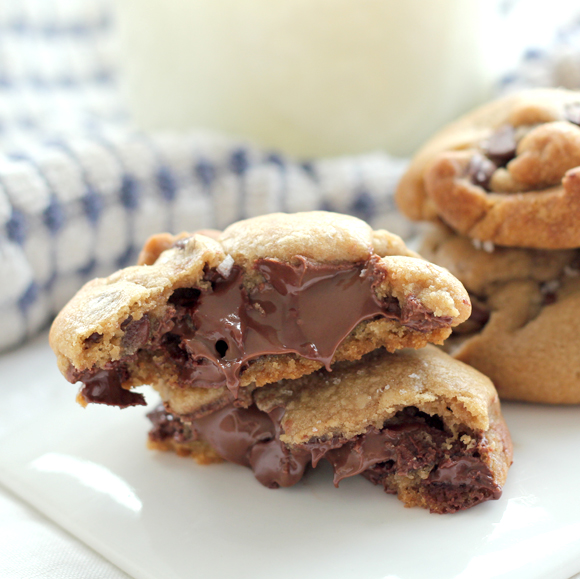 In February… I made Nutella Stuffed Brown Butter Sea Salt Chocolate Chip Cookies (drool), we threw an Oscar's bash, and I talked about my dilemma with working for myself and one day being a mother.
In March I fried up some ravioli that people have gone mad for on Pinterest, made some blueberry butter to smear on buttermilk biscuits, talked about how I combat the comparison trap (still workin' on that one!), and shared my love for sheer winter whites.
In April I mastered my guacamole recipe, broke in my donut pan, made these insanely delicious Thai Tofu Quinoa bowls (April was such a good food month!), and talked about balancing blogging and real life.
In May I went all the way to Dallas to organize a closet for Real Simple, Brandon and I rang in six years, I launched CC Summer Office Hours, and slurped down some lemony gin and ginger coolers.
In June I went to a rooftop blogger potluck dinner (so fun!), kicked off summer on our patio, made the best scones ever, and headed to Virginia wine country for a wonderful wedding.
In July we traveled a ton! I went to Santa Monica, Boulder for a wedding, and we spent most of the month in Maine! It was the best. We ate a ton of lobster, I made my favorite blueberry buttermilk ricotta pancakes, and we swam our hearts out.
In August we headed back to the city. I made a sparkling raspberry lemonade and launched the first part of the Williamsburg food guide! I shared my vinegar scalp rinse and had my garlic bread featured on A Cup of Jo. At the end of the month we headed to the Cape!
We stayed on the Cape through early September, and then I came back to the city and made the most amazing sweet + salty apple cinnamon granola bars, launched our NYC Eats series with a feature on The Cookshop, and went behind the scenes with my beloved skincare brand, One Love Organics. 
In October I ushered in fall with some spiced pumpkin oatmeal cookies, released the second part of the Williamsburg food guide, and shared my go to relaxation techniques.
In November I went to Mexico (!) with some best gal pals, made some killer Nutella Hot Chocolate, and took you guys to another one of my fave restaurants in the city- Buttermilk Channel.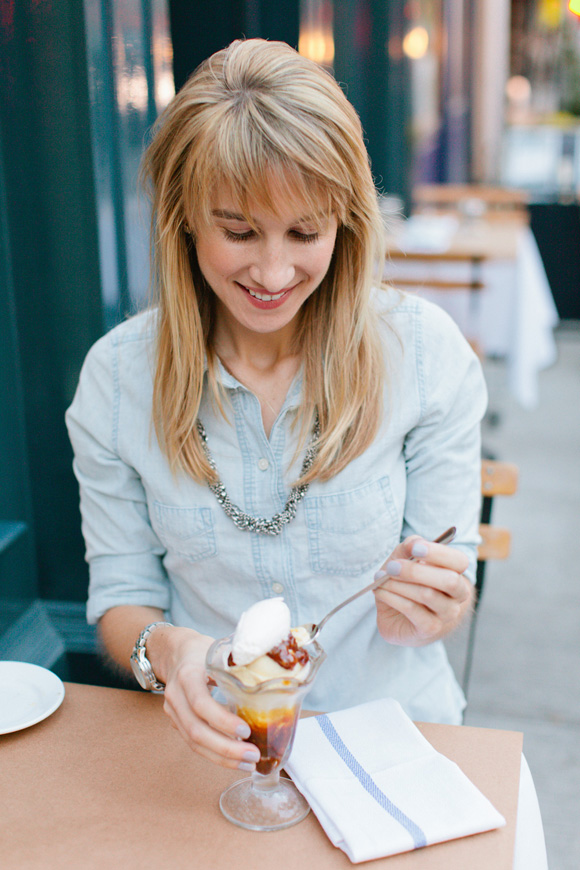 And finally in December, I launched the new site! Eek! And also made a candied brussels sprouts salad and talked about transitioning the look and feel of your brand. Woo! Needless to say, it's been a pretty great year. A hard one at times, but quite good overall.  I ate a lot! And did many other things too, but truly, it would not have been the same without all of you. I've had so much fun growing this blog, especially this year with releasing the new site and becoming acutely aware of how far everything has come. At times it's so surreal and admittedly quite hard. But it's  good kind of hard, and I can't wait for more of it in 2014. Cheers! xoxo