I'm so excited to share some pictures from Tulum! It was an incredible trip and I'm trying my hardest to hold on to all the relaxing elements of the vacation. You'll be pleased to know I fulfilled my goal of not bringing my laptop or looking at my email for four whole days! You know what happened when I did venture into my inbox Tuesday morning? Nothing. The world kept spinning and everything was absolutely fine. Forever searing that lesson into my brain!
But back to the trip. So Tulum itself is located about 90 miles south of Cancun. And in comparison to Cancun, it's the complete opposite. It's definitely got a strong bohemian chic vibe. The beach itself is quiet and intimate, with small hotels dotting the coast and people lounging or swimming. There were lots of families vacationing, and overall everything felt extremely peaceful. In short, this is not your party version of Mexico- and I loved that.
As I mentioned we stayed at the Ahau Tulum, which is a collection of beachside huts nestled into the sand. I made sure to reserve beachside rooms as I loved being able to walk to and from the room all day, have a little patio where we could enjoy coffee and drinks, and the best part, sleep with our doors wide open so we could hear the sound of the ocean at night. Heaven!
The entire hotel is connected by sand pathways filled with gorgeous vegetation. It felt like the jungle, and I mean- can you beat this view? So cool.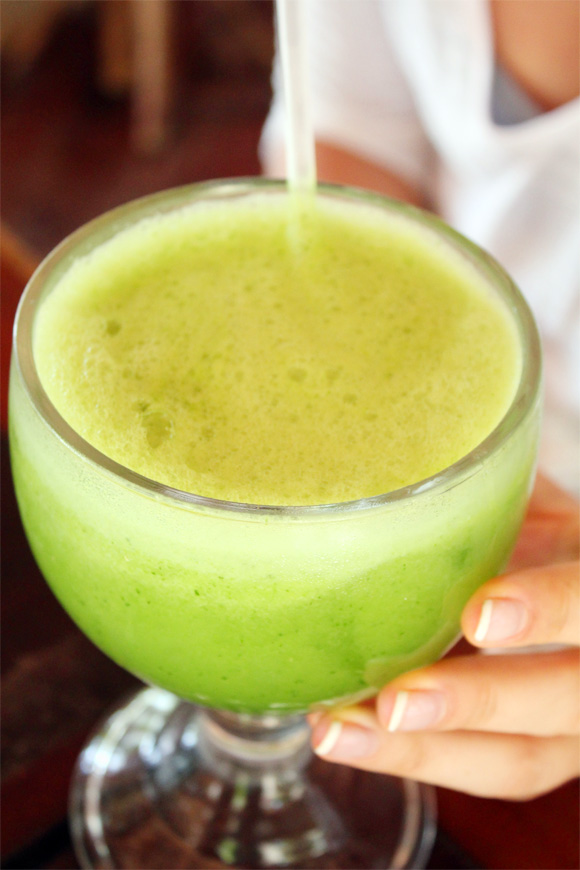 We ate breakfast and lunch at the hotel everyday, and dinner out at the surrounding restaurants (thanks to your recommendations!). I had the same exact thing everyday- scrambled eggs with goat cheese, salsa, avocado, black beans, and tortillas. They also had amazing fresh juices.
Our days consisted of the two photos above. Lots of lounging, lots of lime-y drinks, walks on the beach, happy hour on our little porch, and a dance party in the room one night, naturally. Oh, and endless girl talk (more on the benefits of that tomorrow).
There were a few sweet dogs roaming around the hotel that just added to the whole vibe.

My friend Meredith is one of the chicest people I know. Isn't her suit and hat amazing?

Aaaand it wouldn't be a girls beach trip without this typical shot! I love these girls so much and am thrilled we took this trip. The whole experience made me realize how important it is to make and take time for get togethers like this. At the end of the day, friendships like these are one of the most important things in my life. Don't you agree?
Thanks for letting me share, and here's to future fabulous girl's trips! Anyone got one in the works?