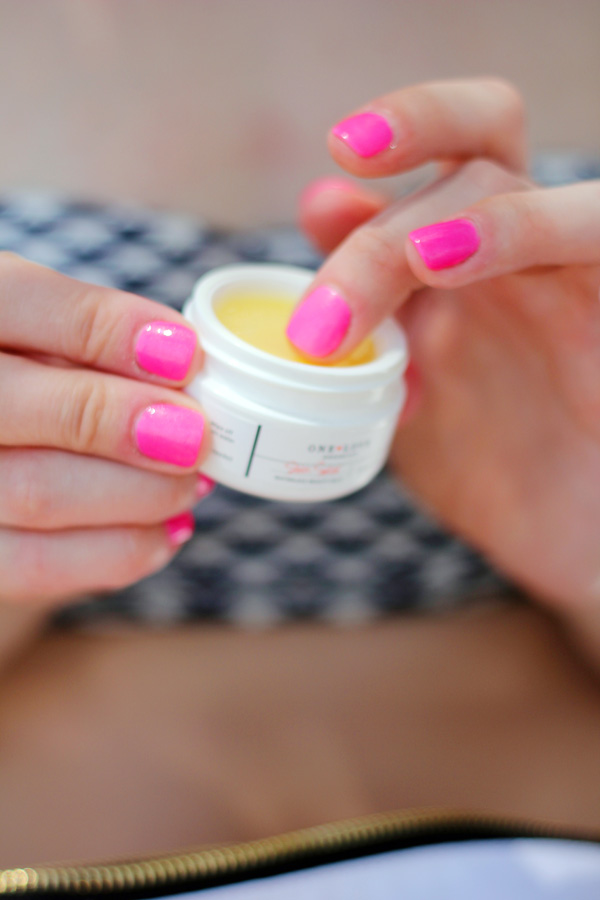 When my girlfriend was brainstorming travel gifts for her bachelorette in Mexico, she casually mentioned the travel kits from One Love Organics. Given my deep love for the brand (and the fact that it's completely changed my skin for the better), I immediately responded, "It's the perfect gift!!"
So off we flew and upon arrival, seven sweet travel cases chock full of OLO goodies were doled out. Their travel kits contain their Easy Does It cleanser (my everyday facewash), their Skin Savior (a waterless beauty balm I use to moisturize before bed), their Love Springs Eternal (an anti-aging serum I put on before my make up every morning), and their Brand New Day microderma scrub and masque.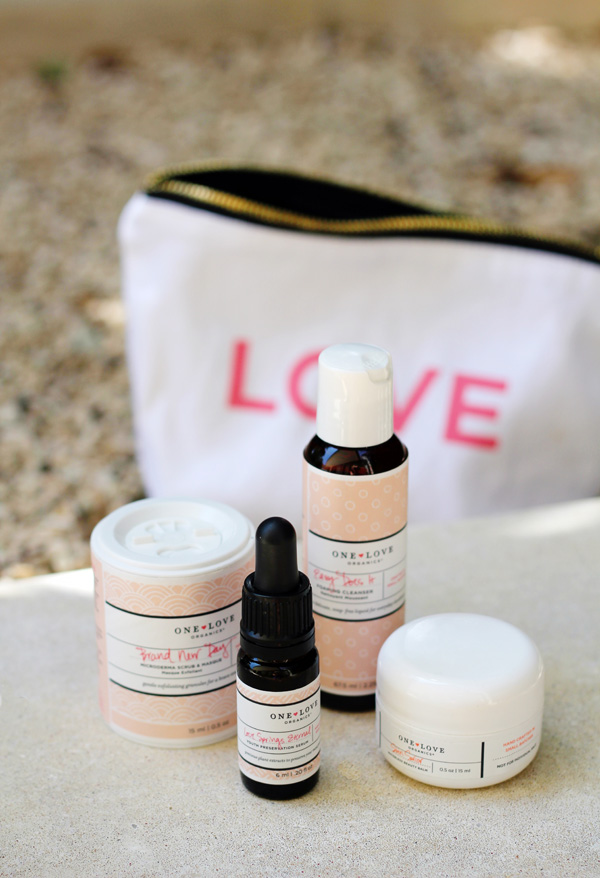 The products are perfect for any type of travel, but were especially useful for our time at the beach. I'm a get up and go kind of beach gal, so I basically just roll out of bed and throw on my suite, with just a quick wash of my face and brush of my teeth. I love using Easy Does It first thing in the morning because it's such a gentle cleanser, it doesn't feel like it's stripping your face. I'd then apply the serum to give my skin an extra layer of moisture before piling on the sunscreen.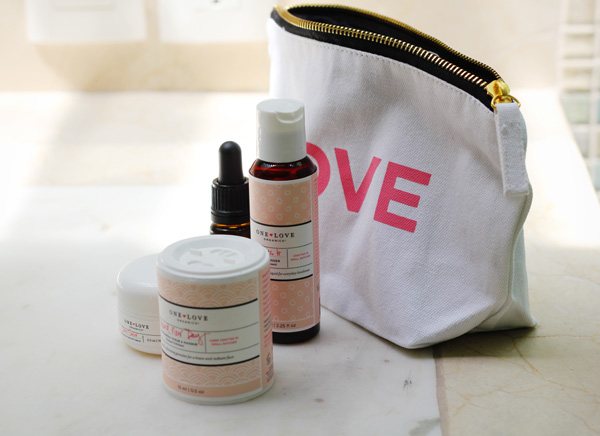 After 10 hours on the beach, there's nothing better than a long, hot, luxurious shower! In the shower I'd apply the Brand New Day masque and let it work its magic while washing my hair. Despite, using facial sunscreen, my skin always feels a little extra gritty after it's been covered in that stuff, so the mask is great for sloughing off all the sand and surf. Between the tan and mask, my face was quite literally glowing! At home I love to mix the mask powder with Greek yogurt (instead of water) for an extra luxurious treatment.
Immediately upon toweling off and wrapping myself in a fluffy hotel robe, I'd coat my face and any other areas that were a little pink with the Skin Savior. This stuff is seriously a miracle product. It can cleanse, moisturize, and condition! I love it for moisturizing, but also find it really helpful when removing eye make up or taming fly aways in my hair.
If you're celebrating a bachelorette of any kind- travel involved or not- I can't recommend this sweet kit enough! And on top of the products, how darling is the case? Love it, naturally.