Not all entertaining occasions demand a party dress, sparkly heels and perfectly styled hair. With football season now in full force, and baseball season on its way out, I thought it would be the perfect time to share some ideas for sporting your favorite team in style. And given that my two teams are doing so well, I just had to sneak in not one but two looks for you. So whether you're hosting a tailgate at your college alma mater or a NFL-watching party at home, I hope you'll be inspired to step up your game-day attire!
I've never been a big fan of the oversized sweatshirts and unflattering t-shirts that many sports teams sell en masse. My preferred way to show team spirit is with one simple, effortless touch—the baseball cap. I start there, then dress it up. If you're lucky enough to live where the temps haven't yet dropped, this first look is for you. Sneakers can be tricky, but pairing them with a miniskirt lengthens the legs for a tomboy chic vibe. And a plaid button-up infuses a hint of fall fashion—just be sure to choose a plaid shirt that ties in the same colors as your team cap.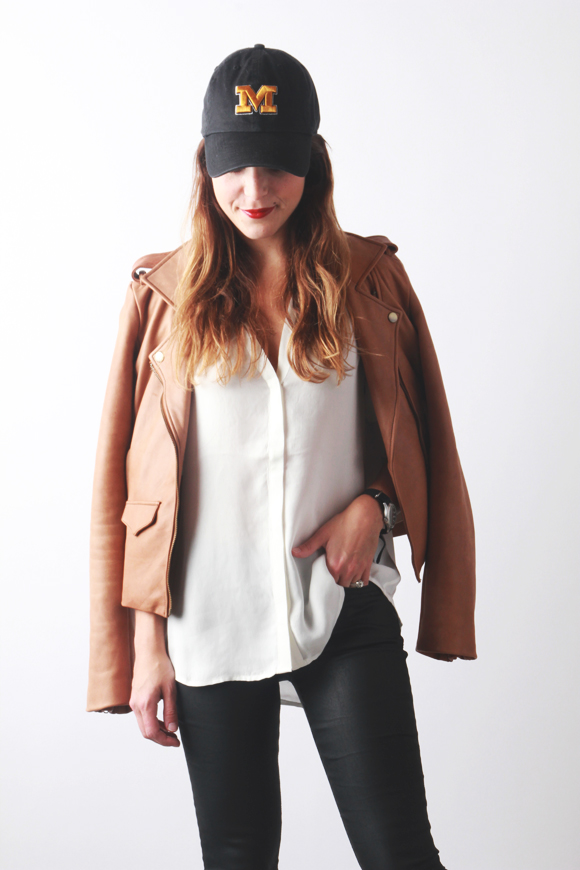 For the second look, I mixed textures by pairing coated black skinnies with a slightly sheer tunic and a buttery-soft leather jacket. I love the casual way the feminine silk blouse hangs loose below the crop of the jacket, and the way it also balances the slimness of the pants.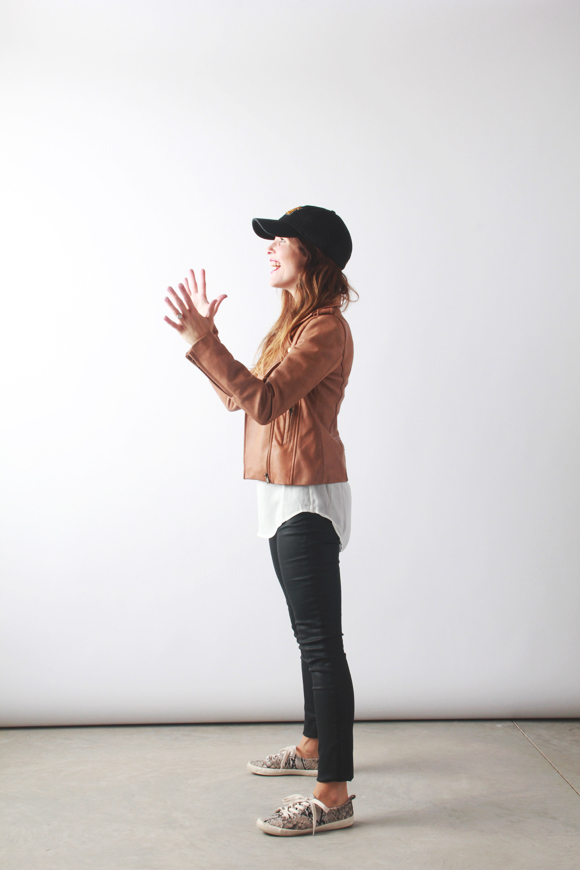 By the way, coated pants are such a great substitute if you want to try the leather-pant look—they're more breathable and a fraction of the cost. I finished this look off with the sneakers, again, and my second team cap. And since this particular outfit is made up of neutrals, any colored cap could easily work.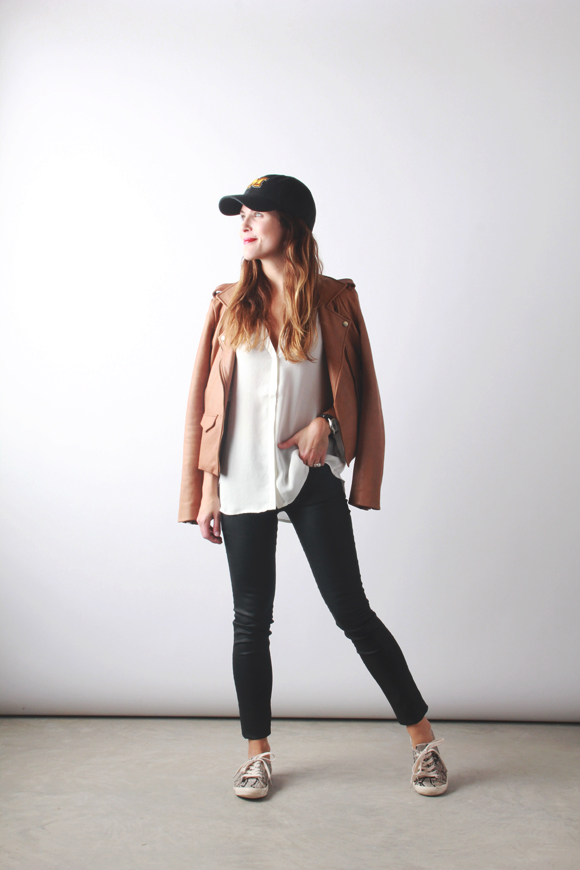 Any big sports fans out there? What's your favorite team to cheer on?
Look One: Plaid Shirt (similar) | Miniskirt (similar) | Sneakers
Look Two: Leather Jacket (similar) | Silk Blouse | Coated Pant | Sneakers