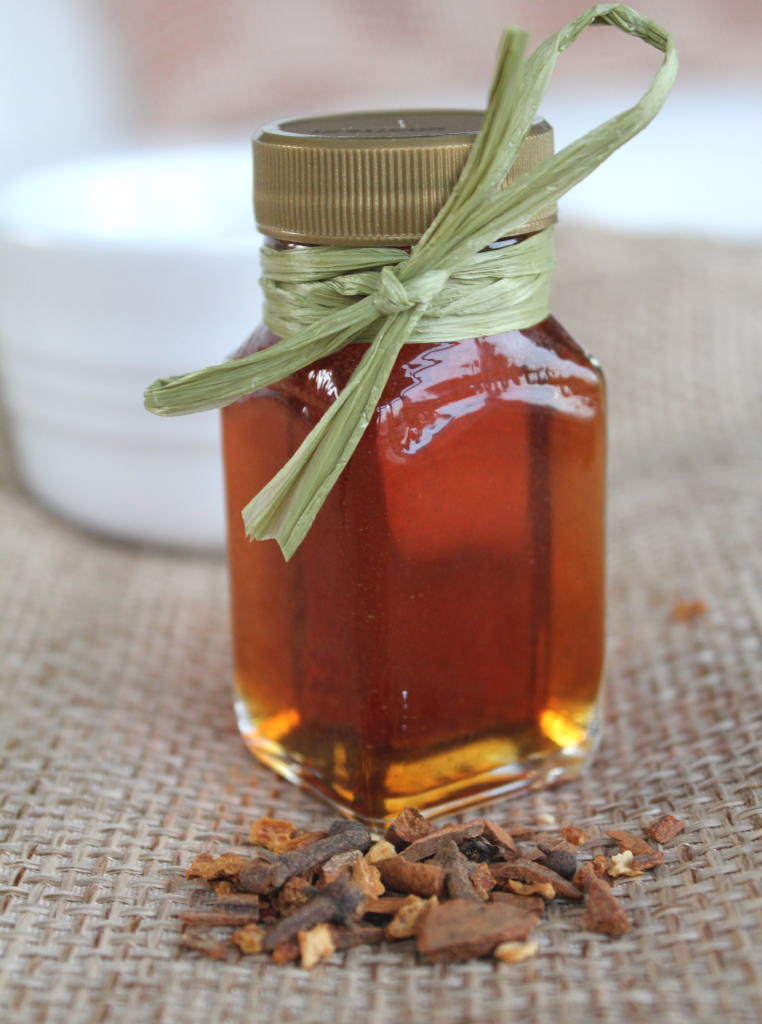 In an ideal world, this syrup would have gone along with yesterday's post.  But of course, that didn't happen. Instead it went something like this: in a moment of child-like frustration with my spice cabinet (yes neighbor, you do live next to someone who huffs and puffs at 8 am), I noticed the container of mulling spices sitting at the back of the cupboard. Distracted from my mini temper tantrum, I pulled them out as a reminder to pick up cider at the store.  The little tin sat on my counter for most of the day, until around 2 pm, something clicked. While enjoying a cold leftover pancake, the tin caught my eye. Something needs to come together here, I thought.  Knowing I couldn't actually put the spices in the pancake batter, I moved on to the syrup.  Could one mull syrup?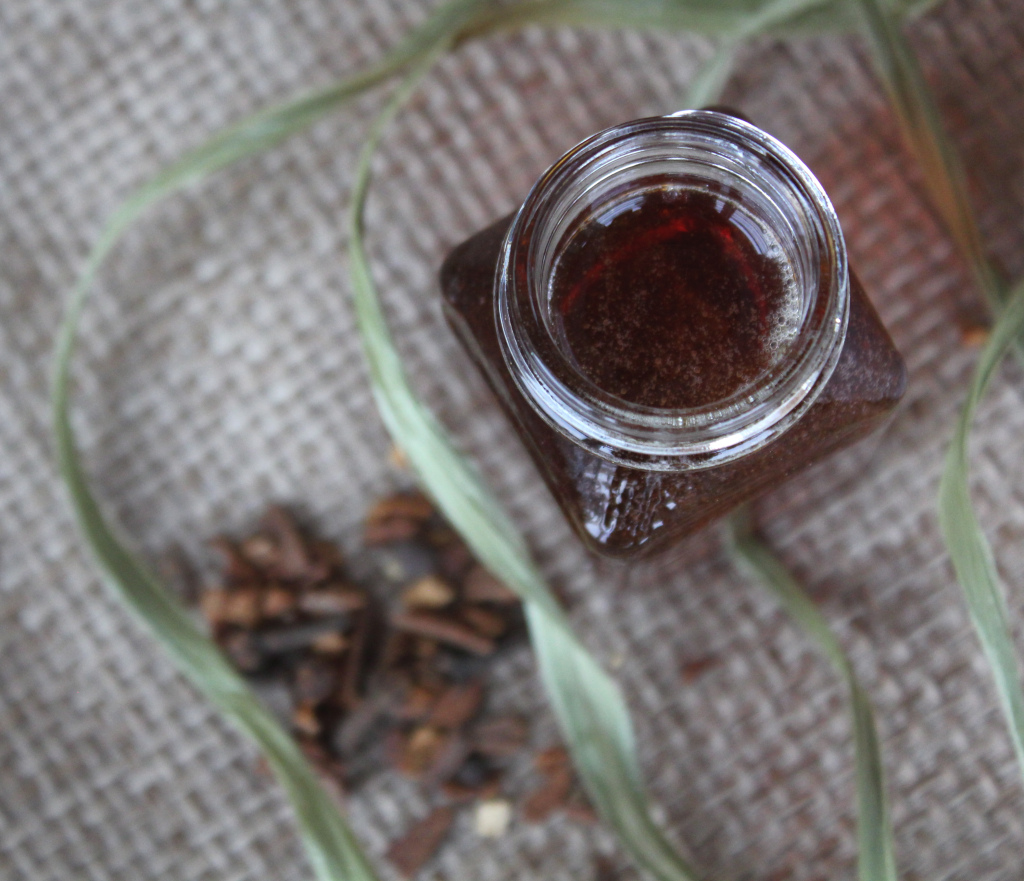 Well, I decided to try. Warming the syrup with the spices the way I had always done with cider, I attempted to infuse the syrup with their flavor. After a half hour or so on the stove, I was delighted to find that it did, in fact, work! But wait, it gets better.  Brilliant idea number two struck when I decided to store my syrup in a little bottle I had on hand. Wrapped in green ribbon, does this not make the perfect little holiday gift? Add a sweet hand written label and you're good to go! I definitely foresee a craft weekend in early December.
Ps: I bought my mulling spices here, but you can peruse lots of options here. Or, if you're up for a challenge- you can make your own!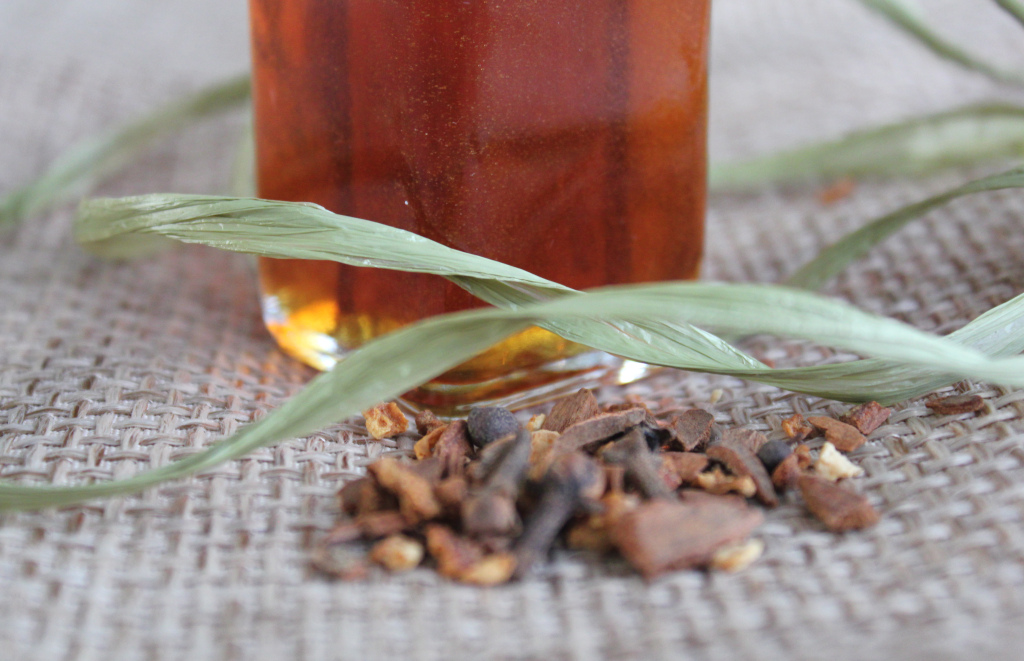 Mulled Maple Syrup
1 c real maple syrup
1/2 T mulling spices
Place the mulling spices and maple syrup in a small saucepan and simmer over very low heat for 20 minutes. The heat must be kept very low so the syrup doesn't boil; it should only be warmed through.  After 20 minutes remove the pan from the heat, place the lid on top, and let rest for an additional 20 minutes.  After the mixture has rested, strain out the mulling spices and pour the syrup in a small container or pitcher.  Serve immediately or store in fridge.
Note:  The ratio of spices to syrup is 1/2 T of mulling spices for every cup of syrup.  If you'd like to make bigger quantities, just increase your ingredients accordingly.