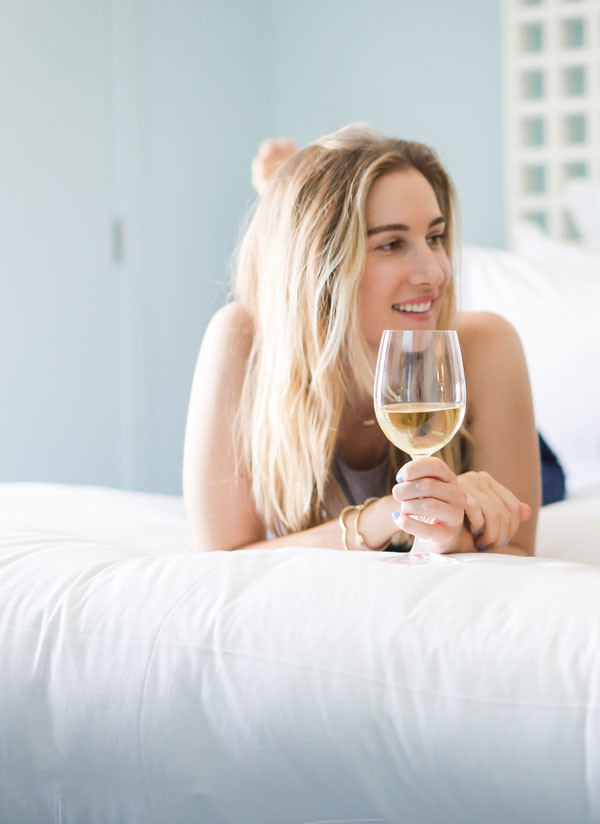 FRIENDS. Happy Thanksgiving to you! With just a few short weeks left in 2015 (how the hell did that happen!?), a 30th birthday under my belt, and a crazy exciting announcement, it seemed like the perfect time for an all over the place life update. So grab your cocoa, or tea, or um hello WINE and let's dive in.
The big 3-0. Candidly, it didn't feel so big and scary to me. Maybe it's because I'm pretty much the last of my friends to turn that corner. Maybe it's because I was so very ready to put my 20s behind me. Or maybe it's because everyone says life just gets better (<- truth) post-30. Either way, I feel ready and good to not be lingering in 29 anymore and planted firmly at 30.
Here's the other thing that made turning 30 a breeze. I chose to move on my actual birthday. It was a move worth celebrating – I was moving back to Brooklyn. My heart's been yearning for this hood since the day I left, and while I'll always cherish my time in Manhattan, I'm downright giddy to be back on the other side of the East River. So yeah on my actual birthday…. I woke up, scrambled to pack the last of my things, and met my movers at 8:30 a.m. I enjoyed a ginormous cookie for breakfast while they loaded up the truck, and then an hour or so later we crossed the Queensboro bridge and hauled my life back to BK. By midday I was merrily unpacking my kitchen. That evening my besties came over and popped the first of many bottles of bubbly in my new place, and then they treated me to a delicious dinner in my new hood. All in all, the perfect celebration. Since then it's been a whirlwind of unpacking and organizing my new space, but rest assured there will be a home tour of this apartment. I spent yesterday morning taking tons of measurements for new rugs, furniture, and window treatments that I'm planning to snag during Black Friday sales. The 30th birthday gifts to myself have definitely not slowed down….
It's shaping up to be an overall season of change. In addition to turning 30 and moving, I also left my position at SELF magazine a few weeks back. I absolutely loved my time at the brand and if I may be so boastful, it's some of the best work I've ever done. But in late October, after a tumultuous period of organizational change, it became clear the role was no longer the right fit for me. The soul-searching began well before that, though, in terms of what my next step was. At one point this fall it seemed like anything was possible. I could transition internally! I could go back to agency work! I could join a start up (or several…)! I could take time off! It sounds exhilarating, but candidly it was mostly exhausting. That, coupled with preparing for the move made a much needed girl's trip to Sedona all the more necessary.
All the while, there was something pretty major going on behind the scenes. For close to a year, I've been working on launching a new project. You guys, I'm starting a podcast. A PODCAST!!! It's been a dream of mine ever since I was interviewed on Jess Lively's show last year. I absolutely love the medium and am so proud of the incredible content we've (yes, we, I've got an amazing partner) already produced. After months of recording, hiring a producer, putting together a website, and all the other stuff that goes into launching not only a podcast but a new brand, we'll finally be going live in late December. I feel so fortunate to have the time to devote to getting this officially off the ground. That, coupled with a handful of freelance projects practically falling in my lap across the last few weeks makes me view the timing of everything as one big nod from the universe. In my gut I know I'm exactly where I need to be right now.
I'm not sure how the chips will fall on the remainder of 2015, or 2016 for that matter. But perhaps one of the biggest gifts that's come with age (and the 30th cornerstone in particular), is my ability to trust myself. To listen to what my head, heart, and body are telling me and use that, and pretty much only that, as my main compass.
Life lessons aside, let's talk about the podcast! In the next few weeks you'll be able to sign up to receive exclusive early access to the show, which includes a custom toolkit for making your 2016 an incredible year, and….wait for it….a mini e-cookbook of RECIPES!! Yep, you read right. The food is coming back! The recipes will be geared towards starting the New Year on a clean eating note. So follow along here or on Instagram for the latest updates on when and where to sign up. Trust me, you guys are in for a real treat.
In the mean time, the happiest of Thanksgivings to all of you! I'm forever grateful to have you here. Much love, Clara