I shot and styled this recipe at approximately 7 am yesterday morning. I've always been a morning person, but ever since coming back from France, I've intentionally worked to keep an even earlier schedule. It's also the arrival of spring and summer. Those breezy mornings where it's already light by 5:30 am? Just glorious. It makes it so much easier to ease into the day.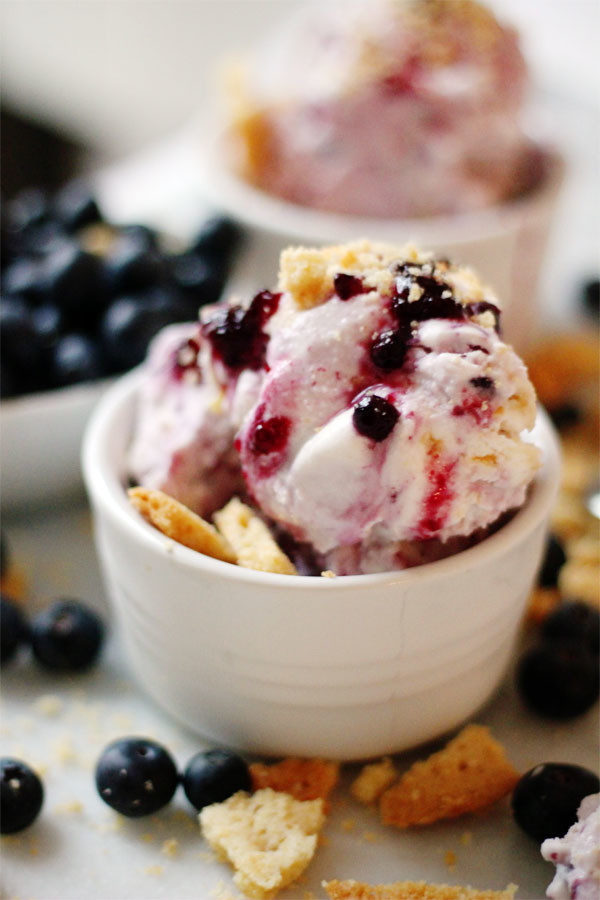 I've been getting up around 6/6:30, usually tinkering in the kitchen a bit (aka washing dishes) while I sleepily prep my coffee. Then it's a quiet hour all to myself – to cook, read, journal, blog, or simply do…whatever. I've switched my workouts to the morning, too, squeezing in a quick HIIT sesh at 8 am before scrambling to get ready for work. It feels so luxurious.
There are moments where I really deeply miss having a partner. Or I'm standing on the subway, staring gaga-eyed at a sweet baby, longing for one of my own. But it's in these quiet mornings that I have entirely to myself, that I realize this time is fleeting.  It won't be this way forever, and while that's partially exhilirating, it also makes me value this period in my life so much more.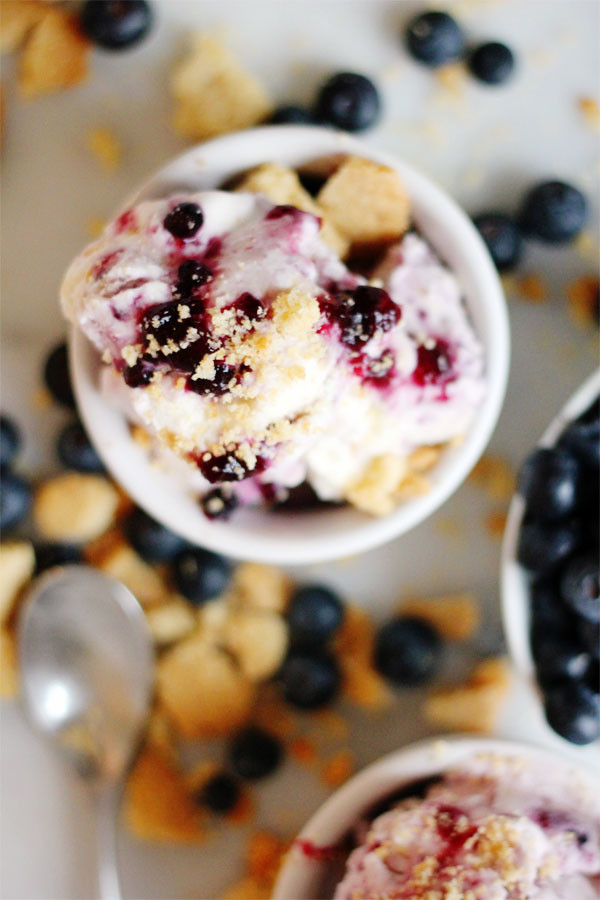 Now this ice cream. It's DIVINE. Buttermilk is seriously the key to life. I'm dubbing this the summer of working on my ice cream game, finally nailing my ability to getting that perfectly smooth, creamy texture. If you want to do the same, this article from Bon Appétit on how to avoid common homemade ice cream mistakes is super helpful!
And I'm gonna guess I don't need to tell you this would make the perfect addition to your Memorial Day feast. Just add strawberries if you want that true whole red, white, and blue theme. xx Clara
Vanilla Cookie Studded Blueberry Buttermilk Ice Cream Makes 1 quart
1 3/4 cup heavy cream
1/2 cup granulated sugar
1 1/4 cup buttermilk
1 tsp vanilla
4 oz blueberry preserves (7 tablespoons or so)
1 1/2- 2 cups roughly crumbled vanilla cookies (I used Tate's, but any vanilla wafer or sugar cookie would work)
In a small saucepan, warm the cream over low heat with the sugar until the sugar is completely dissolved.  Place the mixture in a bowl and refrigerate until chilled through, 6 to 8 hours.
Stir the buttermilk and vanilla into the chilled sweetened cream.  Freeze according to your manufacturer's ice cream maker instructions.  I churned my ice cream for about 20 minutes. When you've got about a minute left of churning, add in the vanilla cookies.  Once churned, transfer ice cream to a freezer-safe container. Swirl in the blueberry preserves (it doesn't need to be perfectly mixed).
Take a piece of saran wrap and press it against the top of the ice cream to avoid freezer burn. Freeze overnight, or until firm enough to scoop.