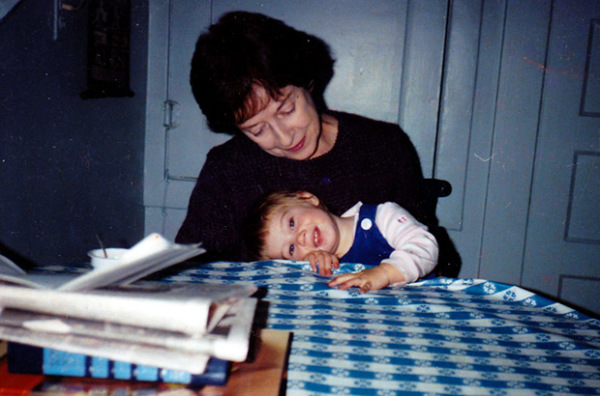 …but before you go hating on me, hear me out! Though she hasn't graced the CP pages that heavily, my grandma (or "the G-Ma" as we lovingly referred to her), was a true gem of a person. She had one of the most generous hearts of anyone I know, and naturally, killed it when it came to Valentine's Day – so much so that I wrote a sweet story about her over on self.com. I included a little excerpt below, and a link to the full article on the site. Hope you guys enjoy!
In other news, it's a 3 day weekend, and I'm cooking up a storm. Recipes to come again next week! xoxo Clara
"Why? Are you afraid I'll throw myself out a window?" I breezily responded to my friend's dinner invitation for the following Friday. It wasn't just any Friday; it was Valentine's Day, and for me, the first one flying solo in almost a decade. Three weeks prior, my seven-year relationship had come to a close. In just a few short weeks I'd gone from country-weekend house hunting and discussing baby names to Manhattan studio-apartment hunting and embracing single-dom for the first time since college. While my friend was concerned for my physical safety as the holiday approached, I was actually looking forward to it.
Yes, I'd just ended a milestone relationship, but…Read More