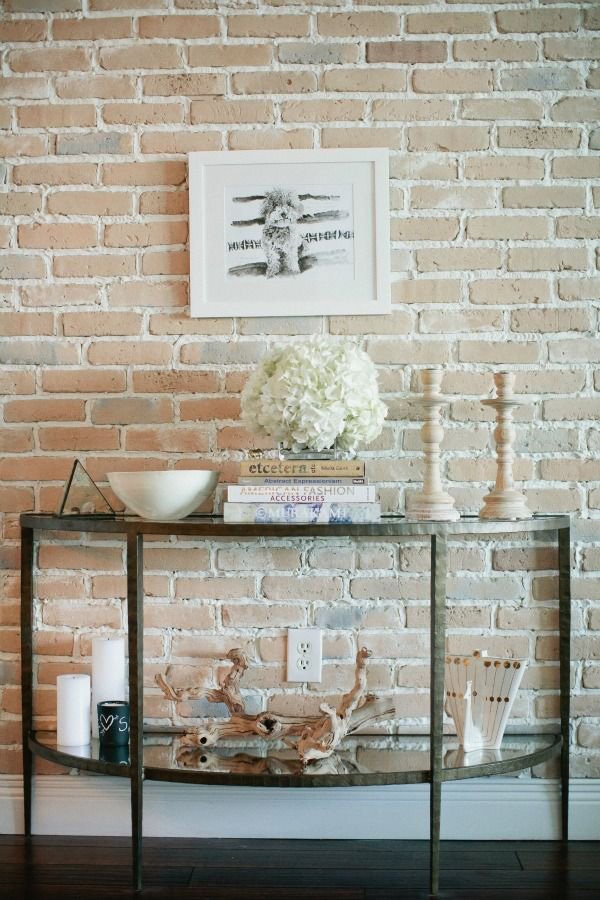 Ooooh Friday!  Dare I say TGIF? Haven't dropped those four letters since the days of the Friday night ABC television programming. But in all seriousness, I'm pretty thrilled to see this week come to a close. After a whirlwind trip to Mexico and back to back client events right when I returned, my body is feeling rather run down. I've had next to no time to decorate my new space since moving in, so I'm really excited to sink my teeth into that process this weekend. I'm starting with my bedroom, which has one full wall of exposed brick and beautiful crown molding. Naturally I've turned to Pinterest to seek out all the inspiration I can when it comes to color schemes, design elements, and textiles against brick. I came across the photo above from Sarah's home and am completely smitten with the natural wood elements. How gorgeous are those candle sticks?
Hope you all have a wonderful weekend, thanks so much for reading this week, and here are few fun links to close out the week!
Easter bunny tails (aka the CUTEST Easter dessert!)
Jess's podcast with Grace Bonney? Already listened to it twice.
25 Most Followed Users on Instagram
"Much of style is about how you edit." Erika's new site is amazing!
Enthusiasm is a form of social courage.
The 7 Best Ways to Cook with Green Spring Produce
How to make your hair color last longer.
Kat totally nailed the boyfriend look.
Image Source: Sarah Lederman's Home Photographed by Jessica Lorren