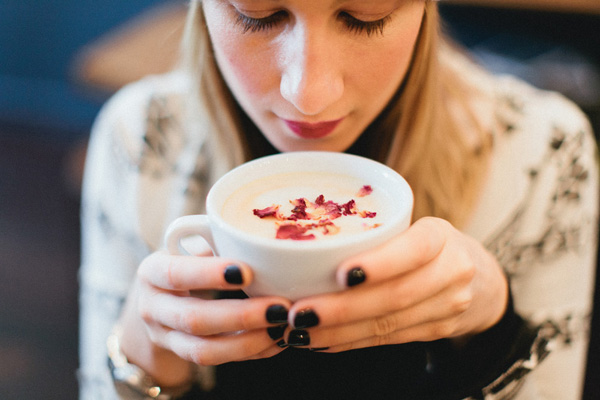 I am beyond excited to dive into the next edition of our NYC Eats series with the utterly irresistible West Village gem, Nourish Kitchen + Table. A few weeks back my team and I headed over to Nourish to indulge in their delicious breakfast menu, capture their beautiful space- both the food and beyond, and chat with owner Marissa Lippert about the story and inspiration behind her incredible café. All photos captured by the incredible Sas of Sasithon Photography
Nourish reflects the epitome of seasonal and clean dining, from their fresh juices to the peanut butter and banana toast, daily frittata, and everything in between, their menu delivers the healthiest of eating options but with food you actually want to (more like dying to) eat! When we probed Marissa on the inspiration behind the menu, she explained:
"It's really a mix of things for me, that reach beyond seasonality. It could be something I see in a fashion magazine, different cuisines and flavors I might stumble on when traveling, something historical, old and new cookbooks, something strikingly beautiful like a sunset or a photo on Instagram that evokes an emotional response and sparks a creative thought process."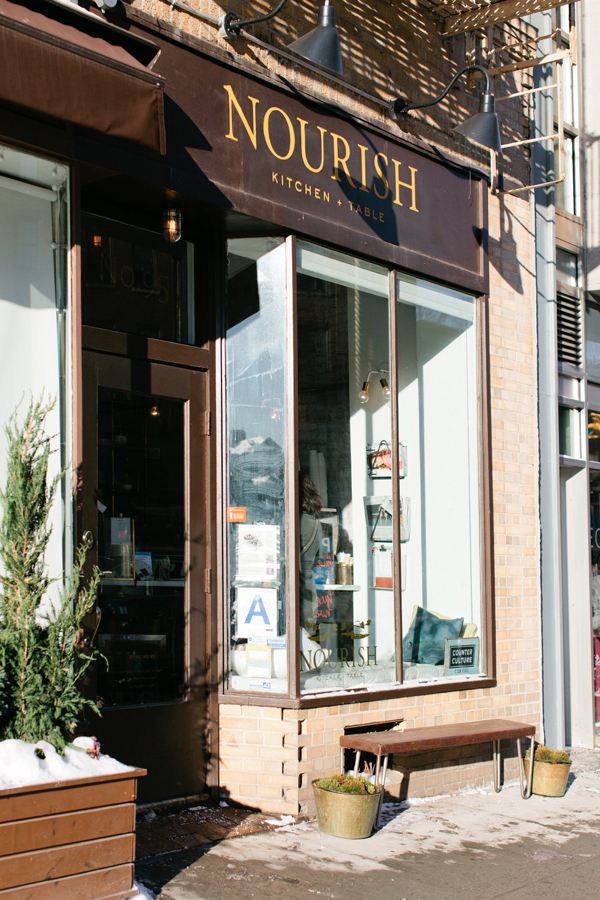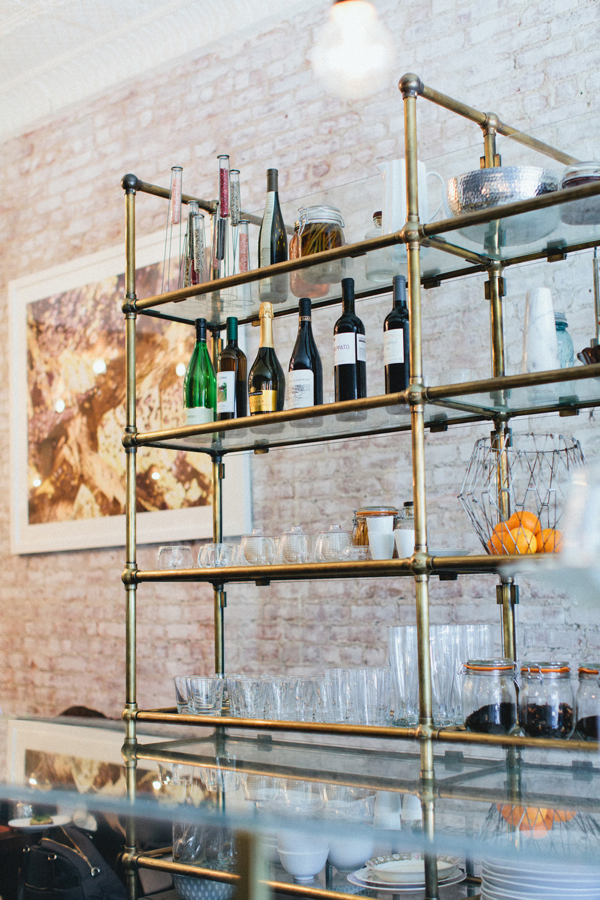 Marissa shared that when it comes to the actual creation of Nourish's menu, it's driven by produce first and foremost. Then, unique flavors and garnishes that will make a dish pop with beauty and health value are incorporated into a dish or food item.
"I tend to think by season and then by month.  We have a monthly rotation of dishes that hinge around highlighting and elevating fruits and vegetables and whole grains and beans (which ideally should be the base of a well-balanced diet, hint hint). Then we map out our protein preparations and of course some sweet treats and special dishes are thrown in there. "
It's a full team effort, from Marissa's brand directer to her counter staff and pastry chef playing a role in the development of the menu. Love that type of collaboration!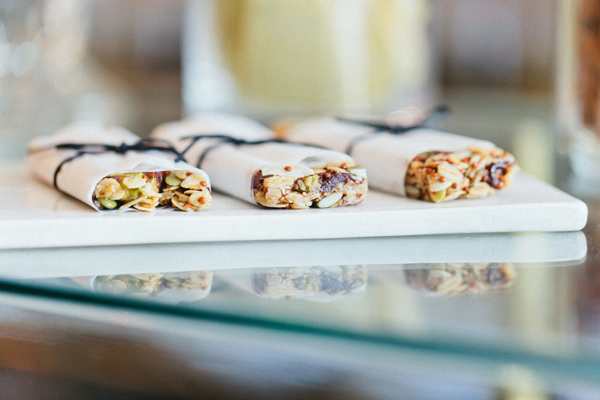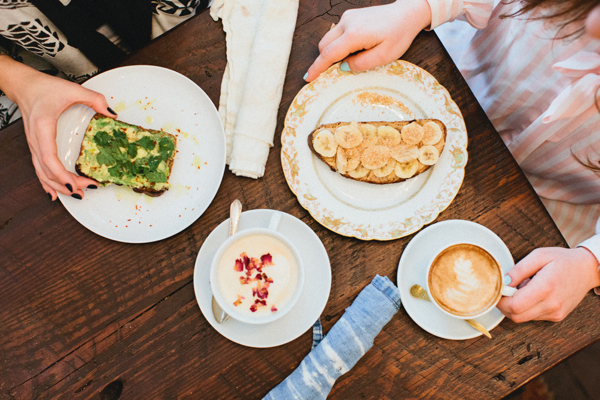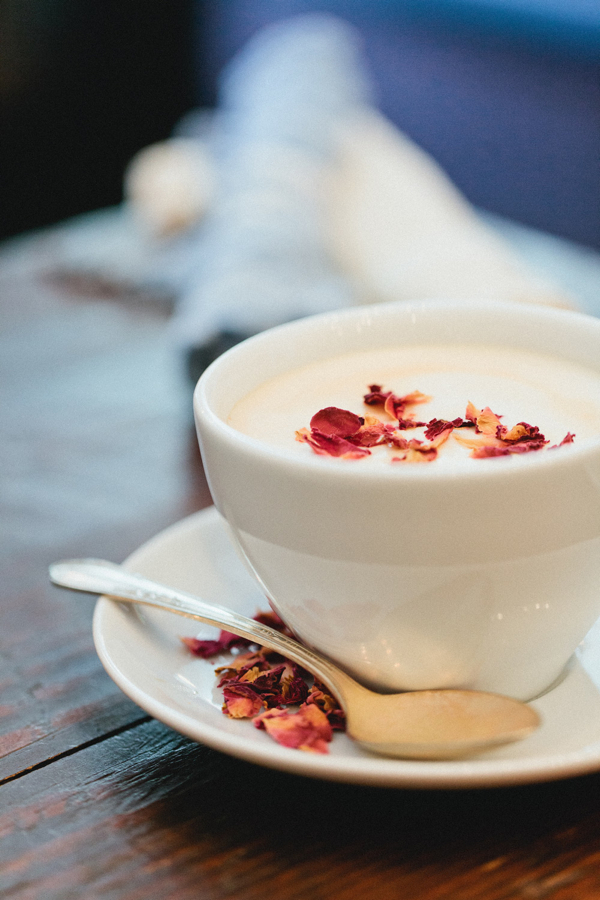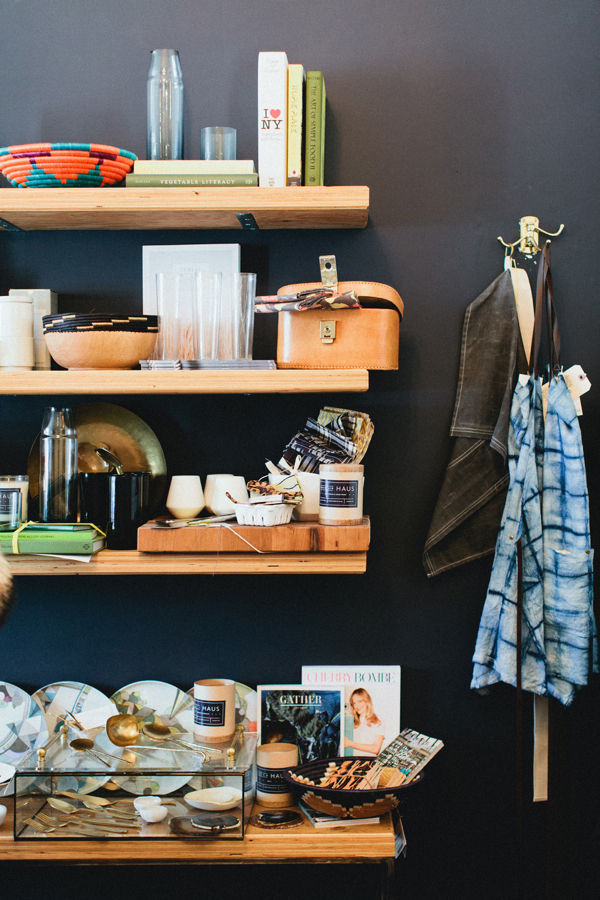 It goes without saying that the interior design of Nourish plays a key role in the beauty, feel, and ambience of the space. The rich walls and fixtures, quintessential subway tile, and styled array of goodies make it truly unlike any other spot in the city. We couldn't leave without indulging our curiosity once more and finding out how Marissa created such a unique dining experience:
"The design really came together from a variety of aesthetics that I was drawn to.  I tend to be very visual and visceral, if something takes my breath away a little, it goes up on a mood board.  I wanted the space to be eclectic and inviting, cool and chic yet warm and cozy.  I mixed inspiration from British bistros and LA cafes to small accents from my travels in Morocco and Turkey.  Whites, deep enveloping navy, and brass run throughout the space.  And my penchant for midcentury and Scandinavian design is definitely present as well."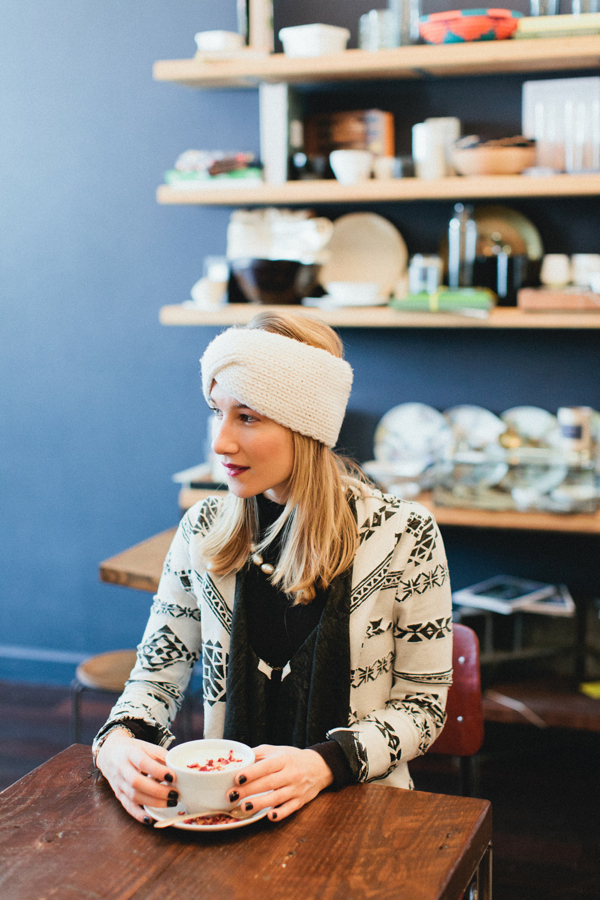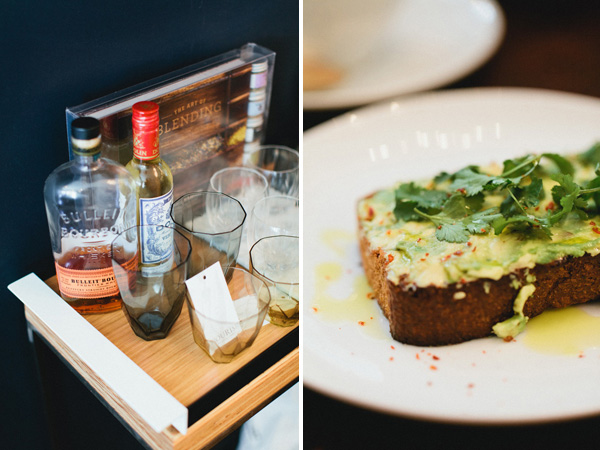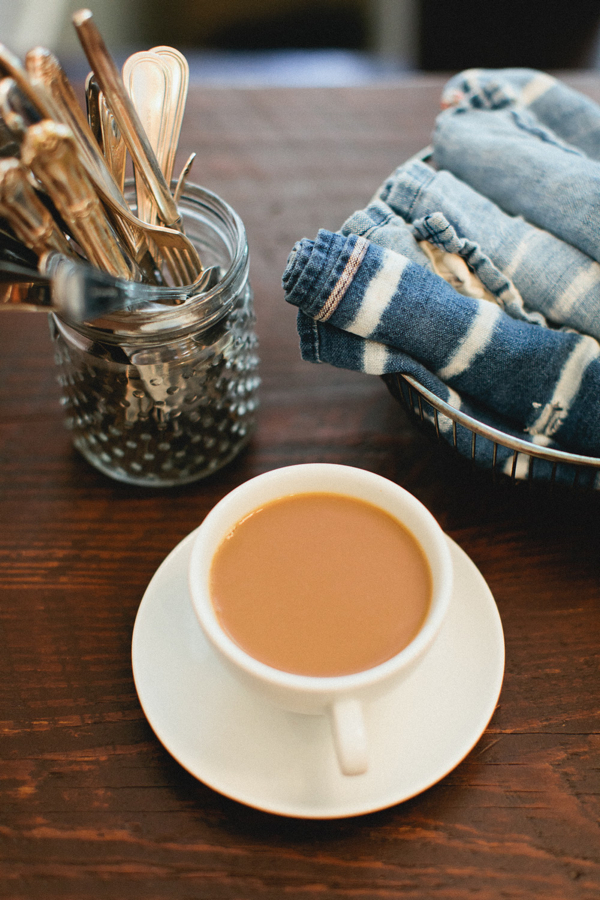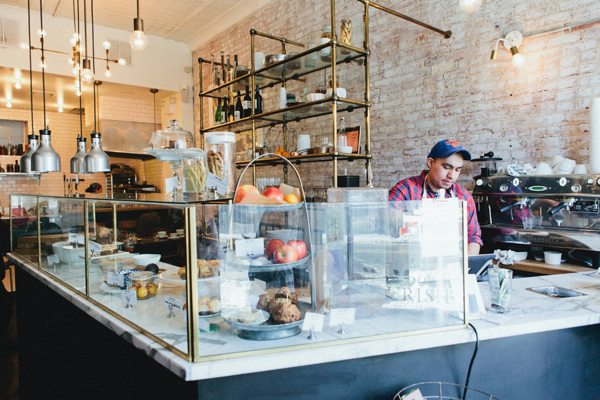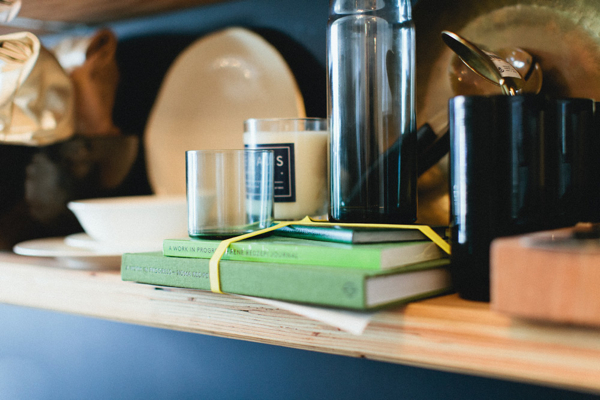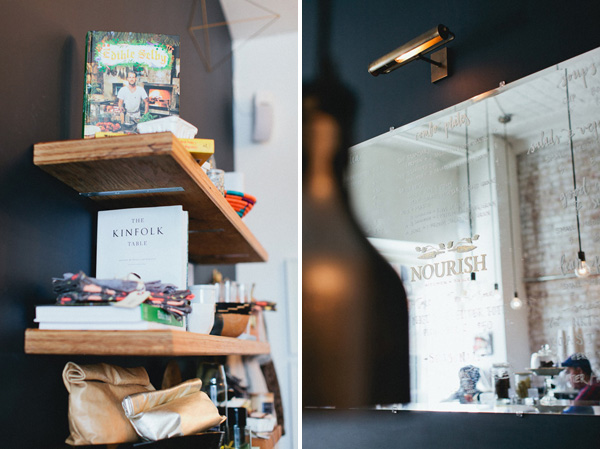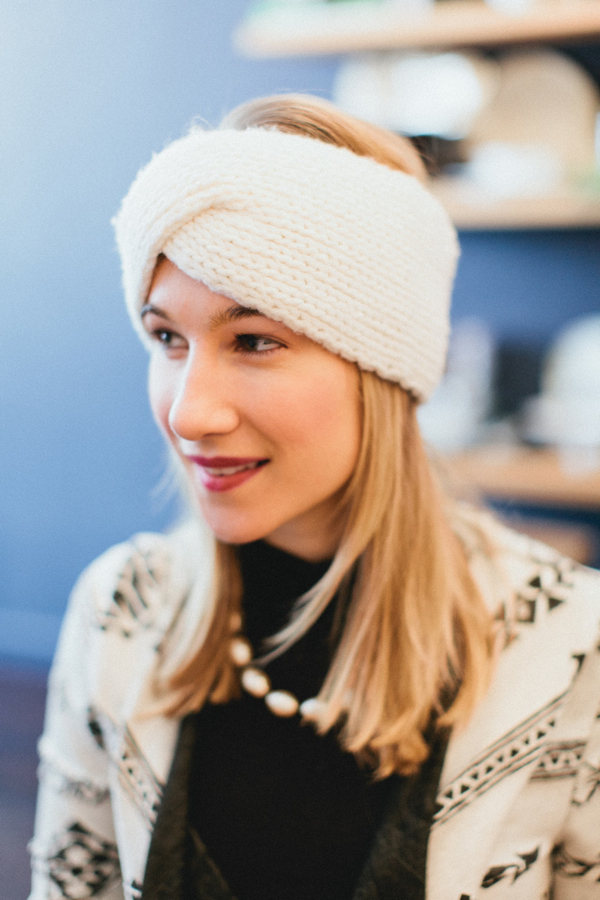 Nourish Kitchen+ Table is located at 95 Greenwich Ave. in New York City. Drop in for breakfast, lunch, or if you're planning an event- their catering would be such a treat! We especially loved their breakfast fare, and can't wait to head back for lunch and indulge in their Creamy Cauliflower Soup, Ruby Roasted Beet Salad, Banh Mi Baguette and more. Huge thanks to Marissa and team for letting us go behind the scenes on their sweet space. If you make your way to Nourish, do let us know!