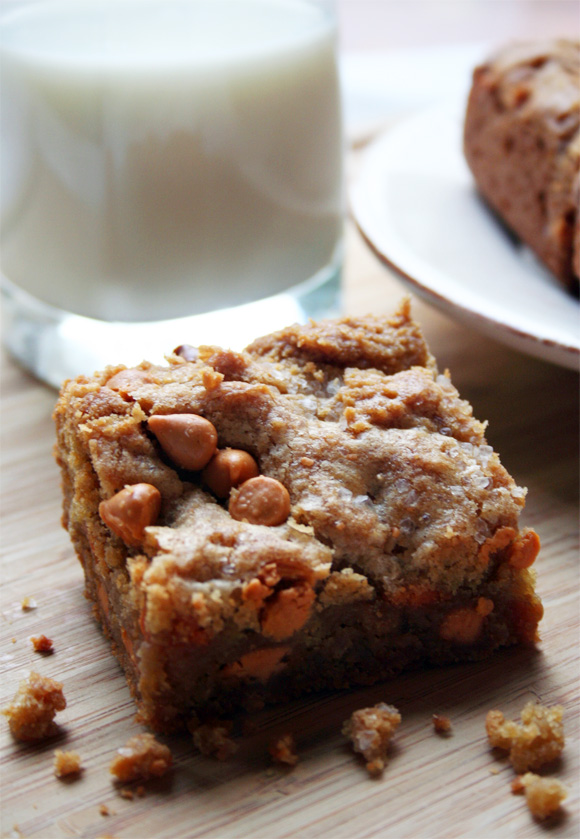 I'm slowly but surely becoming my mom. Yep, pretty much becoming the same person. I've adopted all of her mannerisms. The way she mispronounces things? I now do that, too. Sorry for outing you, Mom! We have the same thought process, and we need not utter a word to know what the other is thinking.  If you're a mother or daughter, have you experienced this? It's craziness!
But. One of our key differences… relates to sweets. If we were to go to a bakery together and there was a cookie loaded with all kinds of chocolate chips, oats, maybe some pretzels, nuts, or marshmallows- you know, the" kitchen sink style cookie," that's what I would reach for. My mom on the other hand? She'll pick the simplest cookie in the batch. A nice classic ginger cookie would be ideal around this time of year. During the holidays we have to compromise, but before I head upstate I make sure to get all the loaded up treats out of my system.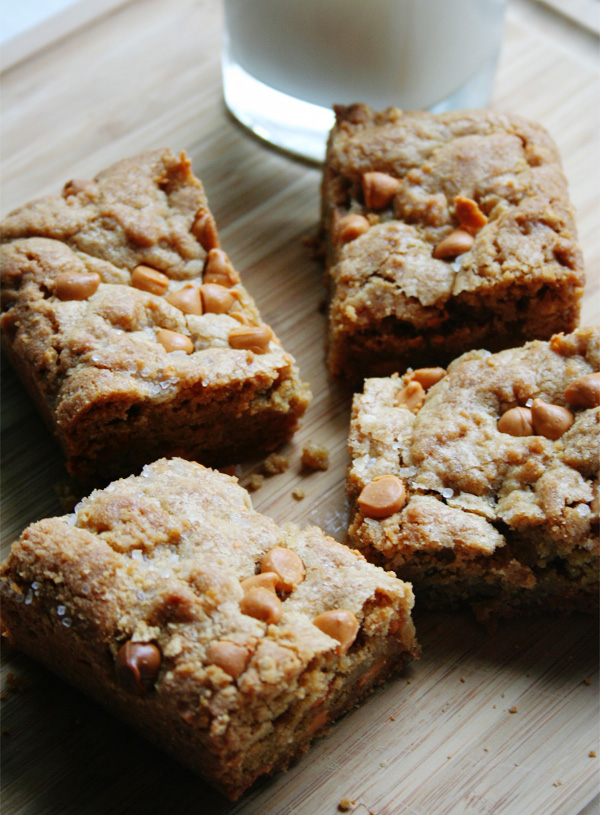 So when Cascadian Farms asked me if I could create a holiday baked good using one of their cereals, I couldn't resist! I've been a lover of their granola for years and was thrilled at the idea of creating something with their cereal line. I took their Honey Nut O's and paired them with butterscotch chips, bringing them together in bar form to make Salted Honey Nut Butterscotch Blondies. It took a few tries but the final version is spot on, perfect when you're tired of traditional sugar cookies and royal icing. Find the recipe below, and be sure not to miss all the other fabulous bloggers who are part of the cookie swap!
 Young Married Chic | Peanut Butter Runner | Waiting on Martha | Freutcake | House of Earnest | Perpetually Chic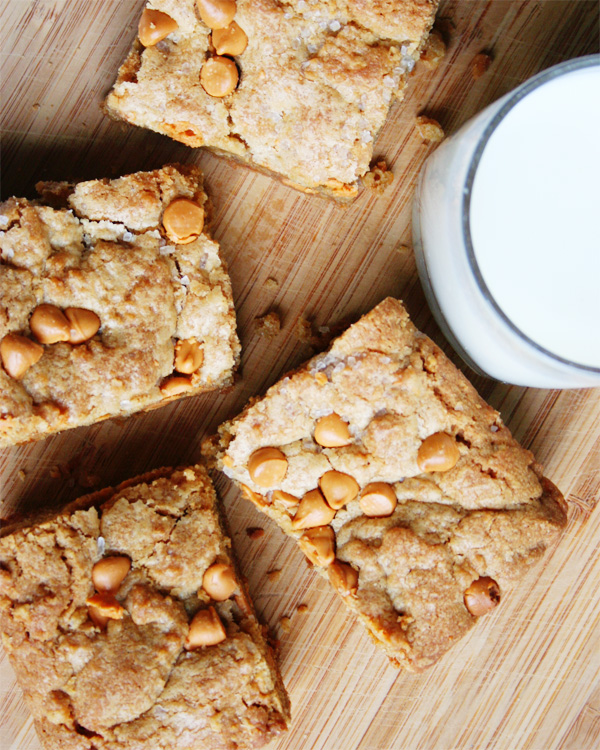 Salted Honey Nut Butterscotch Blondies
2 1/8 cups all purpose flour
1 cup light brown sugar
1/2 cup granulated sugar
1/2 tsp baking soda
1/2 salt (plus course sea salt for sprinkling)
12 tablespoons unsalted butter, soften
1 egg plus 1 egg yolk
1 tsp vanilla extract
1 cup butterscotch chips
1 cup Cascadian Farms Honey Nut O's cereal, roughly crushed
Preheat your oven to 325°.  Line an 8×8 baking dish with parchment paper and set aside. Whisk together the flour, baking soda, and salt and set aside.
In the bowl of a stand mixer, beat together the butter and sugars on high until light and airy (about 3 minutes). Add in the vanilla and eggs and beat until combined. Add in the flour mixture in two additions, lower speed, and beat until just combined. Lastly, add in the butterscotch chips and cereal and beat slowly until just combined.
Press the dough into the prepared baking dish. Sprinkle generously with course sea salt, and place in the oven. Bake for 40-45 minutes until the top is golden brown, and a toothpick or cake tester comes out clean. Let cool completely, then cut into squares and serve. Bars can be stored up to five days in an air tight container.
This post is brought to you by Cascadian Farms, a brand I love and use regularly in my own home. Thank you for supporting the brands that make this blog possible!