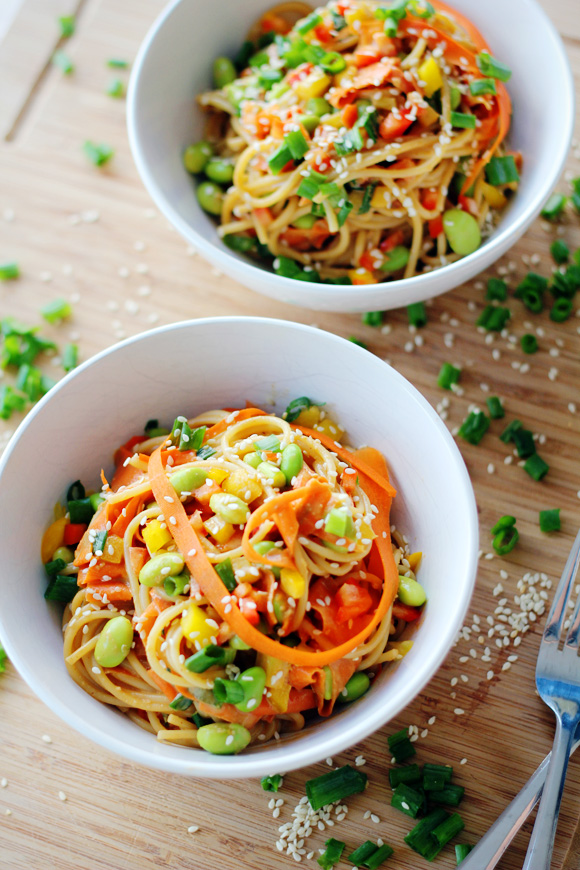 Just over two years ago Brandon and I took a trip to Asia. We had three friends overseas that were sort of dotted all over that general area. It made for one of those "we better take advantage of this now" type trips, knowing they wouldn't all be there forever. We were scattered across the continent for three weeks total- first in Tokyo, then Vietnam, and finally, Singapore. We met up with our first friend in Tokyo, where he had been living for the summer, then met up with our other friends in Singapore (where they were both calling home at the time), all headed to Vietnam for an epic exploration, and rounded out the trip with a solid stay in Singapore. There are some photos from our travels buried deep in the CC archives- here and here.
Last year we made it to Italy, and in a few weeks I'm off to Mexico for a long weekend, but I'm really hankering for a substantial stint far away. Thailand and Cambodia are at the top of my list, with an extended stay in Japan coming in second. Then of course there's always Greece, Croatia, more time in Paris, etc! The list goes on…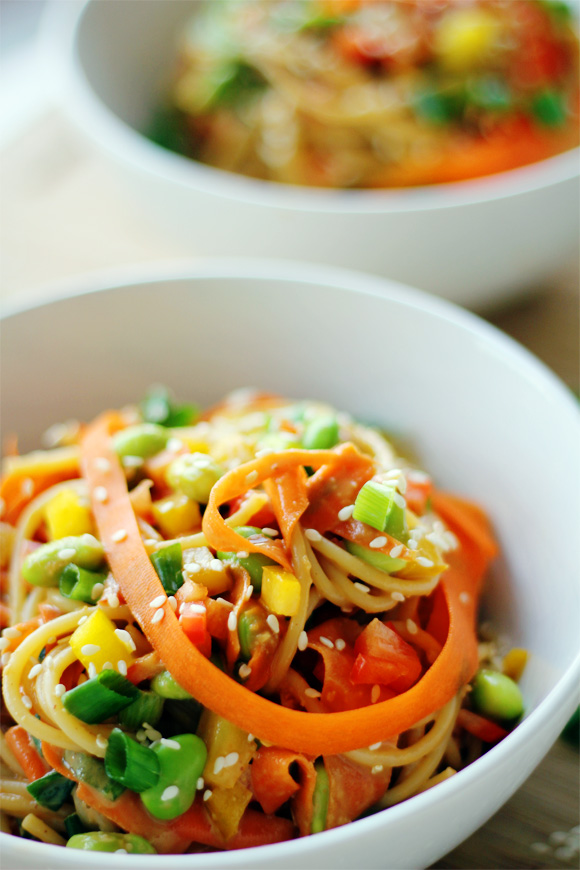 As much as I long to explore more of Asia, my ability to cook Asian food does not go along with that. But I do have one recipe down pat. Granted it's probably the most Americanized version of Chinese food you can get, but this is my style of ethnic cooking folks. Candidly my devotion to the dish probably has more to do with my love of peanut butter rather than my desire to make more ethnic food. Let's be real…
Is there anywhere you're longing to travel to right now?
Ps: The first sesame noodles recipe on this blog… my how my photos changed! Ok- need to do a new post on photo techniques. On it, friends!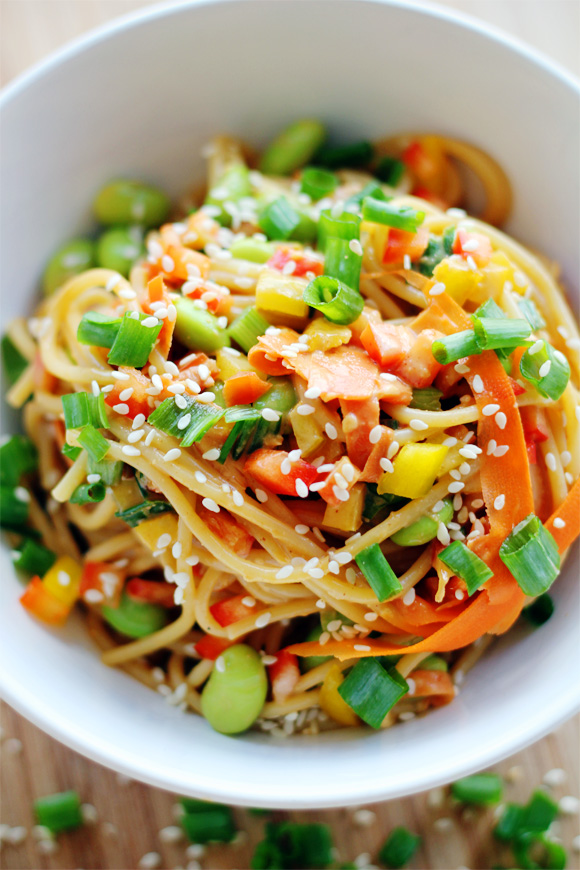 Sweet & Spicy Sesame Noodles with Rainbow Veggies adapted from Smitten Kitchen
3/4 lb spaghetti (regular or whole wheat will work)

1 1/2 cups diced bell pepper (I used a mix of red and yellow, but feel free to use red, yellow, or orange)
ribbons from 2 large or 3 medium carrots
1 cup edamame
3/4 chopped scallions (green and light green parts only)
extra scallions and sesame seeds for garnish
For the sauce:
1/2 cup smooth peanut butter
1/4 cup soy sauce
1/3 cup warm water
1 tablespoon peeled grated fresh ginger
1 medium garlic clove, grated
2-3 tablespoons rice vinegar (I like mine a little tangier)
1 tablespoon Asian toasted sesame oil
1 tablespoon honey
1 teaspoon dried hot red pepper flakes or Sriracha
Cook spaghetti until just al dente. Drain and rinse with cold water to bring to room temp.
While the spaghetti is cooking, prep your vegetables and whisk together all ingredients of the sauce. If the sauce feels pretty thick, add a little more water. If you want it sweet- add more honey, saltier- add more soy sauce. You get the picture. Feel free to make the sauce a few days ahead and just bring to room temp when ready to serve.
Place the noodles, vegetables, and sauce in a large bowl. Toss well to combine. Serve at room temp topped with sesame seeds and extra scallions.