After five years of living in Madison, Wisconsin, home of the largest producer-only farmers' market in the country, the farm-to-table movement has become near and dear to my heart (like it has to Clara). We're lucky enough that almost every restaurant in our city celebrates local ingredients, even prominently displaying a list of the farmers they work with-which is part of why Madison was recently touted as a top "foodie paradise." And we've made a trip to the farmers' market our Saturday routine for several years now, loading up on fresh produce, organic meat and eggs, locally-made jams and bread, and cheese (of course)!
This time of year is the very best-the market is ripe with an amazing array that still includes summer favorites like heirloom tomatoes, sweet corn and peaches, but also now boasts fall crops like squashes, cauliflower and apples. It's the time of year when we come home with our bags filled to the brim…
To me there's no better way to celebrate the start of fall and a bountiful season than with a farm-to-table meal, featuring local-only ingredients, a simple table setting, and great friends gathered round.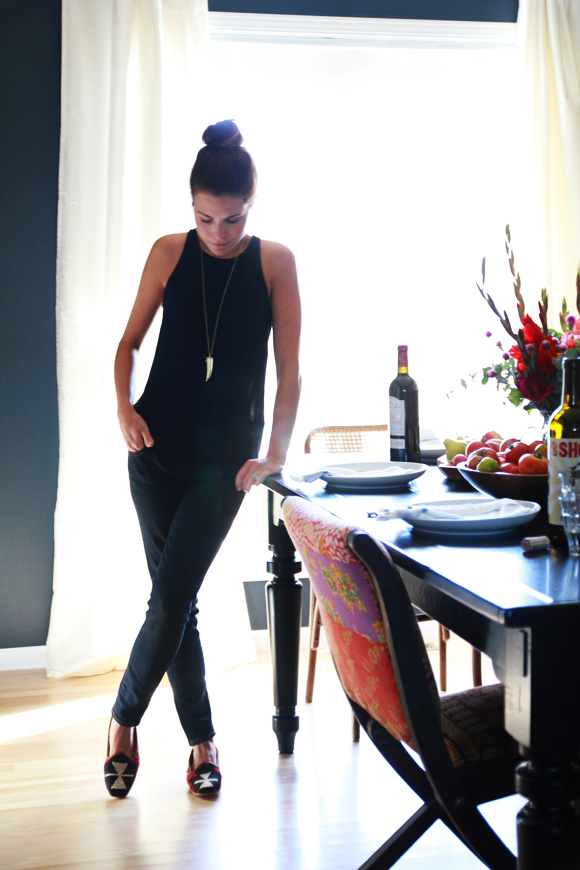 To fit the relaxed vibe after a morning at the market and an afternoon in the kitchen, my look is a compilation of simple, pared-down favorites. Navy is my favorite color, and one I often like to wear full-on-in this case in the form of a crepe tank and dark denim, paired with a hint of brass and a fun kilim slipper (just brought these back from our trip to Turkey!) for a little global flair.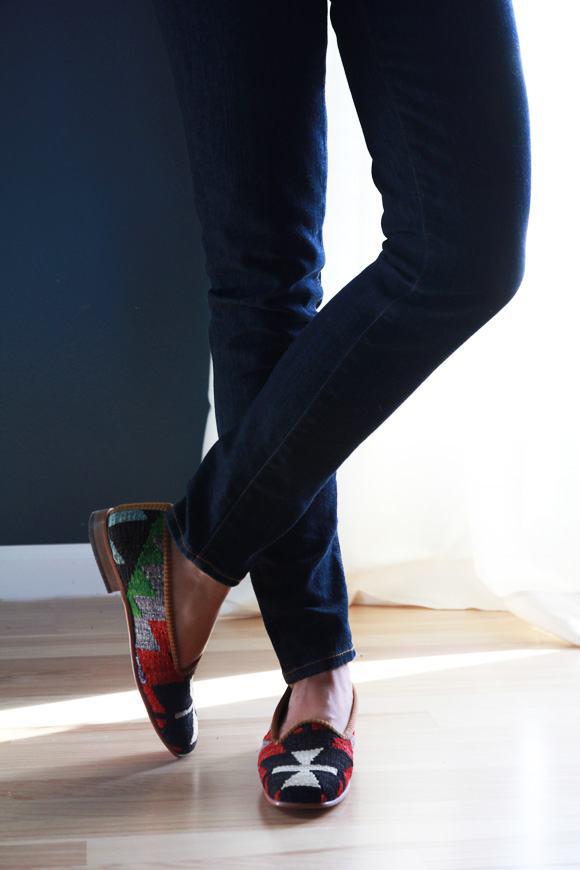 How are you guys celebrating the fall season?
GET THE LOOK: J.Crew tank | J.Crew jeans | Kilim Arts slippers (similar) | H&M horn necklace (similar)