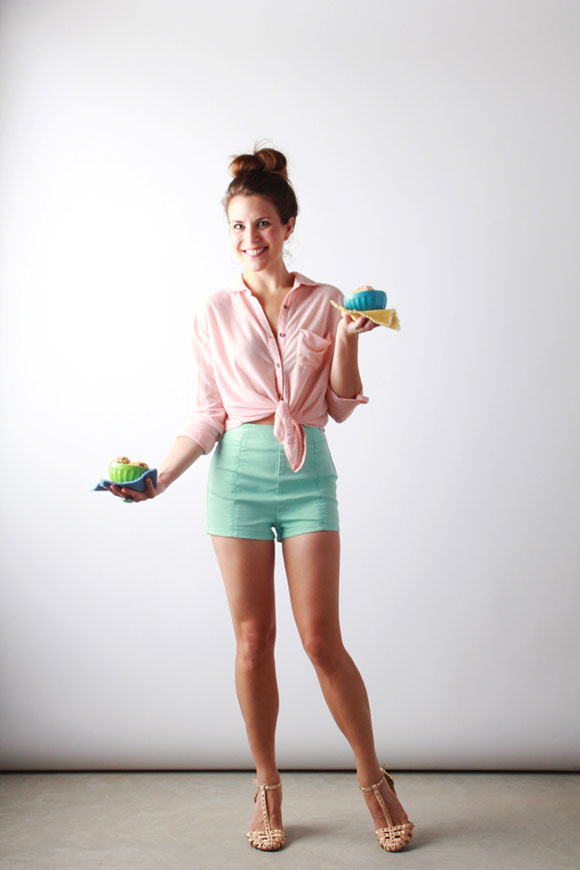 When August rolls around, we usually see summertime heat peak before things start to cool off and we welcome fall. So what better way to beat the hot temps and celebrate the last weeks of summer than an ice cream social? Lauren here today, and in dreaming up this month's edition of Dressed to Entertain, I knew I wanted to channel an ice cream shop, '50s vibe into a "today" outfit. The result? A slightly retro, almost pin-up girl look updated with sherbet colors, high-waisted shorts, and a tied-up button down.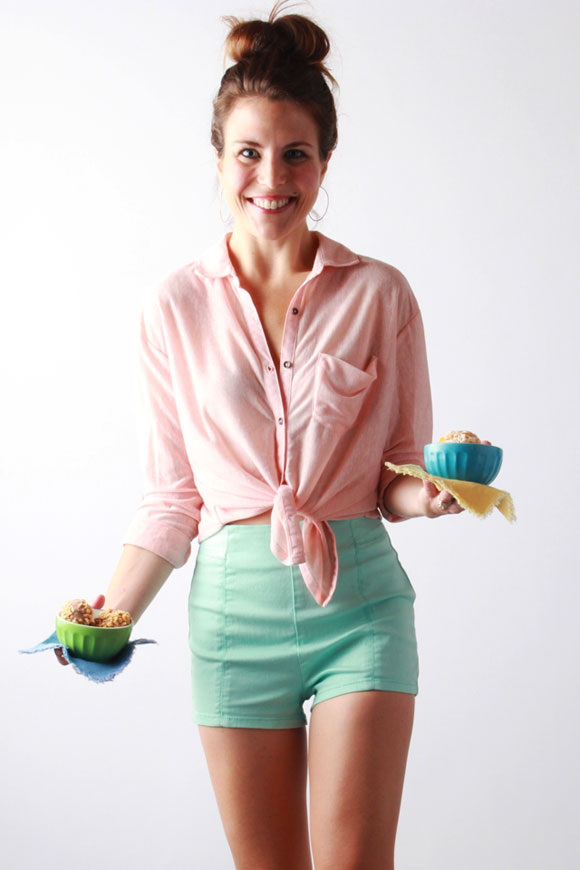 Sure, you can totally make your own ice cream or frozen yogurt. And more power to you if you do! But I'll let you in on my little secret, time-saving trick: Pick up a couple pints of your favorite flavors of gelato and crush a few different toppings into very fine crumbles. Scoop each flavor of gelato into balls, and return to the freezer on a parchment-lined baking sheet. Let the gelato scoops refreeze, then roll each ball into the crushed topping, and refreeze them all once again.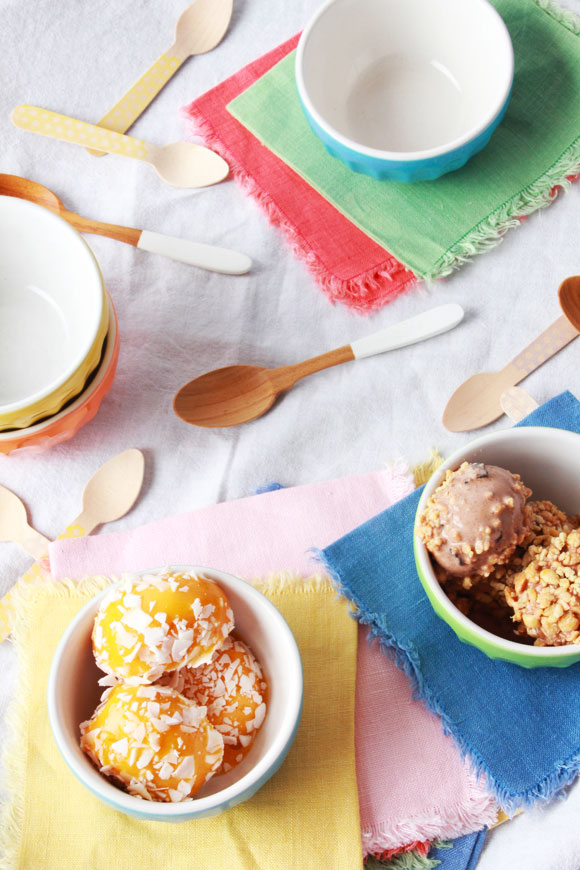 These little "gourmet" ice cream sundaes are super fun-and easy-for impromptu summer parties. And you can be creative with your pairings…I matched mango gelato with unsweetened coconut flakes, chocolate gelato with crushed peanuts, and sea salt caramel gelato with chopped chocolate.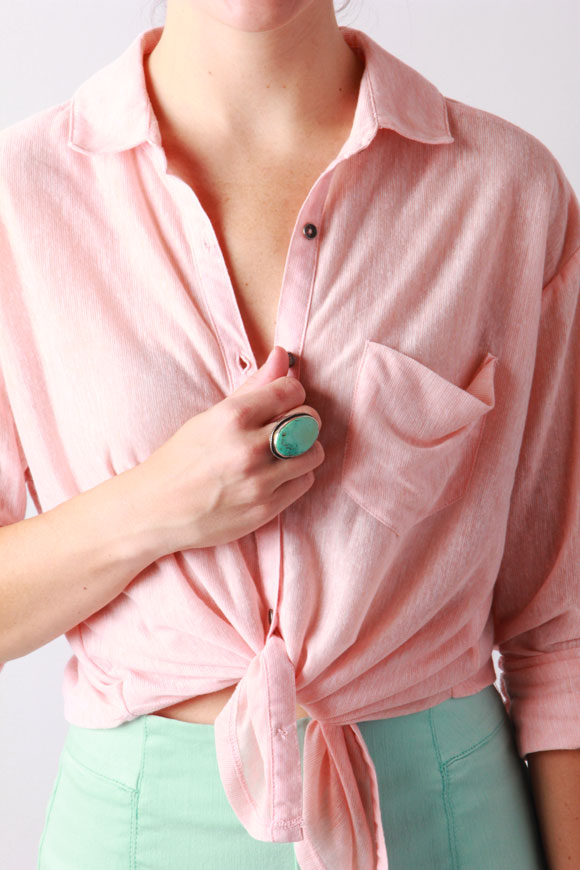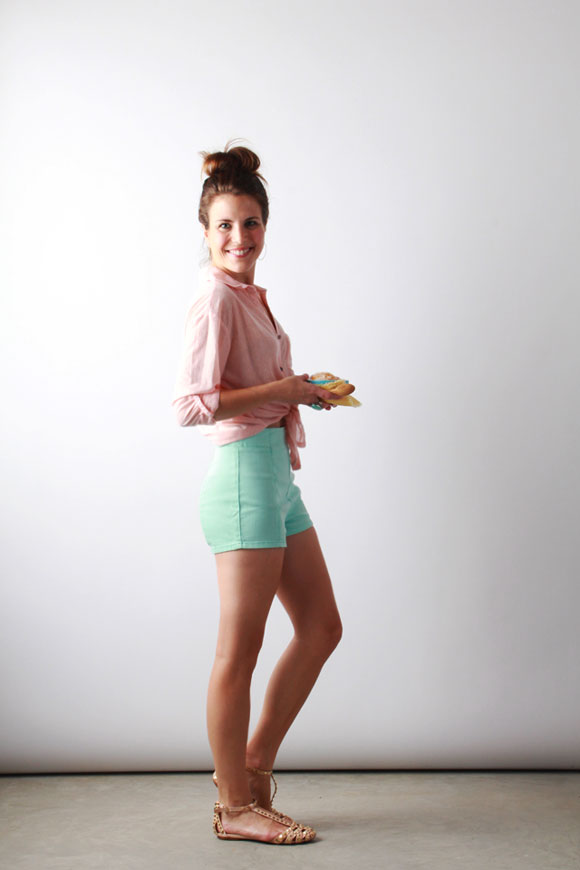 Enjoy these last, sweet weeks of summer!
GET THE LOOK: Urban Outfitters shirt and shorts | Zara flats (similar) | Crate & Barrel bowls (similar)