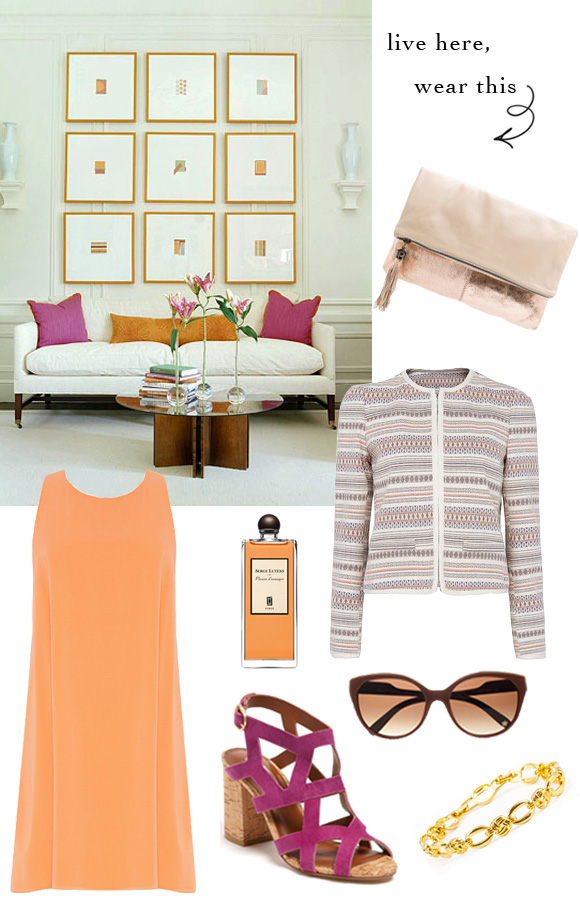 Wear: metallic clutch, orange dress, perfume, jacquard jacket, orchid sandals, sunglasses, gold bracelet
I have to say, I really love putting this series together because it makes me experiment with combinations I wouldn't otherwise try. For example, orange and pink are not colors I would generally think appropriate to have on my body at the same time. (In case you couldn't tell, I'm pretty partial to neutrals!) While selecting products, though, I realized it's all about finding the right shade.
The living room above beautifully ties together a rich amber and an orchid pink. Somehow they manage to be elegant, while other shades of the same colors might be a little jarring.
I think it's the perfect outfit to transition to spring with- which I'm SO happy has finally decided to show up!