I stumbled across this post by Ashley last week, and couldn't believe how beautiful her new headboard was! She and her husband picked it out while traveling in Bali, and had it shipped to their home in California (all 11 feet and 600 pounds of it). I love how it makes such a statement, and that it spans the full length of the wall, rather than stopping on either side of the bed.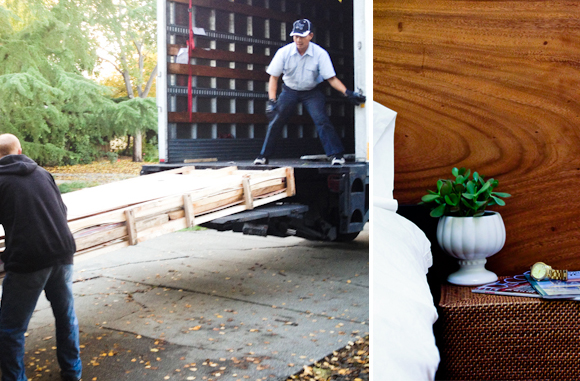 It just made it into their bedroom, and took seven people to move it, but clearly it was so worth it. I only hope to some day have as meaningful a piece as this, and to have the forethought to pick it out while traveling.
This piece got me thinking about other unique options for headboards, and, as I suspected, there are so many ideas out there. Some look like they've arose out of a lack of space, while others are less expensive options, or just simply part of the design. I've rounded up a few of my favorites below, and am making mental notes for my future bedroom. Does any of your furniture come with a great story behind it?