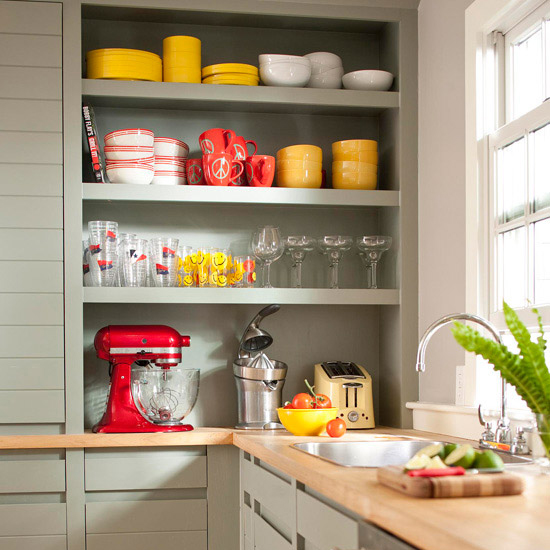 Goodness, there must be a million kitchen appliances!  Williams Sonoma is the kiss of death for buying appliances because you walk out feeling like you need everything under the sun from panini presses to juicers.  The thing is, determining which appliances are worth your investment really depends on what kind of cook you are.  So even though I have some deep seated feelings about which ones you should and shouldn't buy, instead I'm going to walk through the major ones and help you determine whether they're right for your kitchen. Here goes!
Food Processors Aaaah food processors, the star of turning arduous kitchen jobs into effortless tasks.  The possibilities are endless with this machine- it creates sauces, dips, and spreads, brings together pastry dough in seconds, and of course, chops like mad.  Regardless of how or what you cook, I believe it's worth investing in one of these machine because it makes a countless number of recipes 100 times more approachable. That said, I've been using the miniature one for over 5 years and have never felt the need to go for the bigger model.  This sometimes means puréeing things in batches, but this little guy is much more affordable and takes up a lot less space in my kitchen.
Stand Mixers The KitchenAid stand mixer was one of those appliances I lusted for, but truly viewed as a wedding registry type deal.  Meaning- I didn't plan on buying one until I got married, at which point it would be the first item on my registry. Thus, you can imagine my delight when a certain someone surprised me with one for no particular reason a few years back (I actually hugged the box). I adore this machine and use it often.  That said, if you're not an avid baker (meaning you bake multiple times a week!), you can perform most jobs with a hand mixer.  This machine is only worth the investment if you're very sure you'll use it frequently.
Blenders Forget regular blenders ever existed, and let's focus on the Immersion Blender. The immersion blender is a handheld stick blender, that does everything regular blenders do- but just in an easier way. Yes it can whip up smoothies, sauces, batters, but the most amazing aspect of this tool comes into play when making soup. No more transferring boiling liquids into a blender to be puréed, the immersion blender lets you do it right in the pot. If you make soup frequently, this tool is worth its weight in gold.  Luckily, with a price tag of only $30, it's very affordable.  Furthermore, it takes up much less space than a regular blender.  I mean, do you really need one sitting on your counter at all times? I'm doubtful…
I hope that was helpful!  I'd love to hear your thoughts- which appliances do you think are really worth the money?