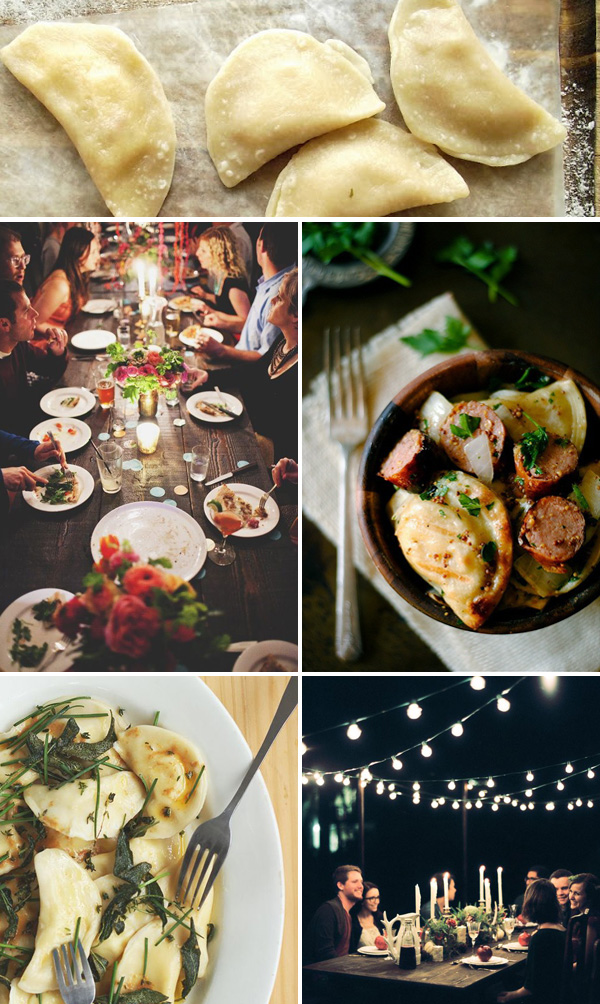 You guys, I have such an exciting announcement today! And it means we might get to have a dinner party together! I've teamed up with Real Simple Magazine and Mrs. T's Pierogies to host a pierogi inspired get together for one lucky person. That means I'll be headed your way to throw a casual dinner for you and 10 of your friends at your home. For real! How exciting is that?!? I really can't wait.
All you need to do to enter is submit your contact info and your favorite way to serve pierogies. You can do so right here. You have until February 7th to enter (see full contest rules here).  I wish I could travel to you all, but since I'm NYC based, this giveaway only applies to folks living in the following states: CT, MA, ME, VT, NH, RI, NJ, NY, PA, MD, VA, DC, FL, NC, MI, OH, IL.
If you do enter, definitely leave a comment here letting me know. Once we have the part I'll post a full recap on the blog. Cheers!
Photo Credits: Top- raw pierogies, dinner party (middle left), pierogies with sausage, pierogies with fried sage, dinner party (bottom right)