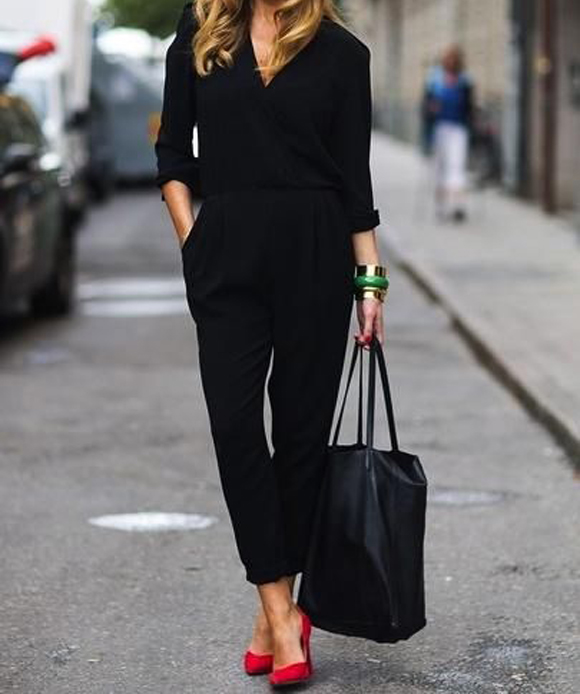 This all black outfit with a pop of color caught my eye. (And bright shoes are quickly added to the wish list for fall.)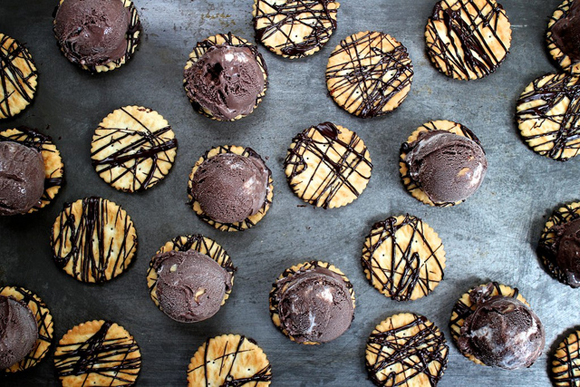 In these last few weeks of summer, I've been really into simple recipes that make a big impact. That's why I fell head over heels for Joy's ice cream sandwiches using Ritz Crackers. The sweet ice cream paired with salty, butter crackers is brilliant. I now even love them crushed and sprinkled on top of a sundae!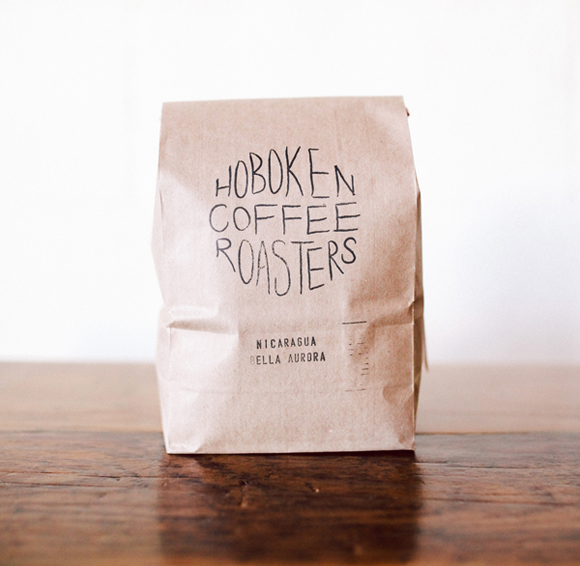 This font speaks to me — which isn't too surprising considering I love all of Emma's work. Some days I think that I like the cozy feeling of coffee shops more than I do actual coffee.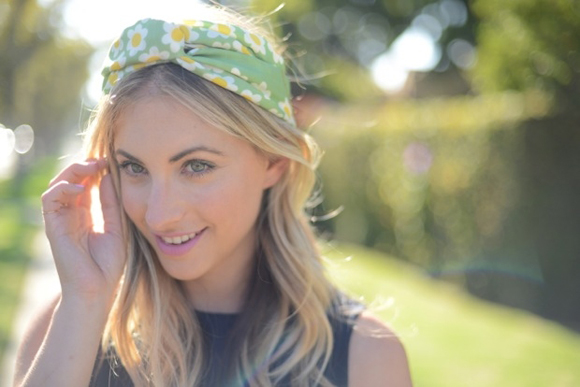 Something about tying a scarf in your hair looks so easy-breezy. Now, if I could just figure out how to actually tie one…
The use of color in these photos is beautiful. They're doing a good job of dragging me out of my minimalist rut. (You should really check out the whole portfolio here.)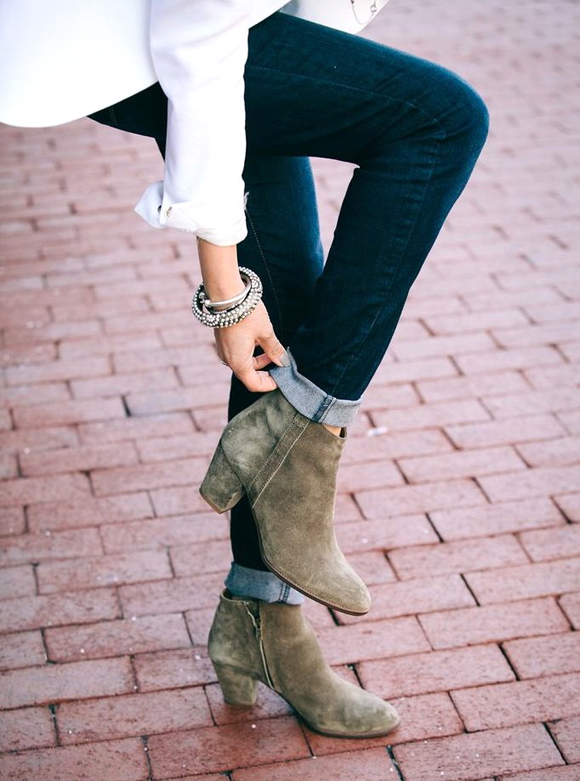 I've been wanting these mossy-green boots since early this spring. Now that they've been brought back for fall I can't decide between this color or a rich navy. Help! Which one would you choose? In my wild and crazy dreams I'd be getting this pair.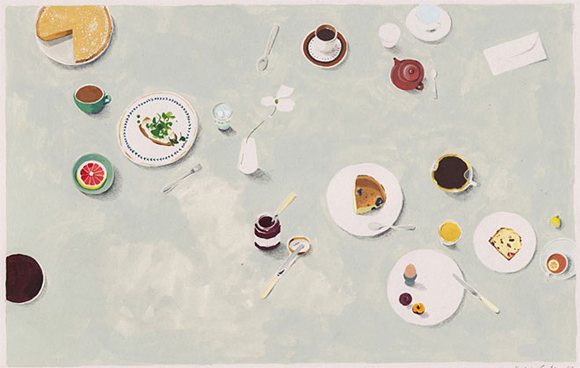 The work of this Cape Town artist, Katrin Coetzer, manages to be so detailed and free at the same time.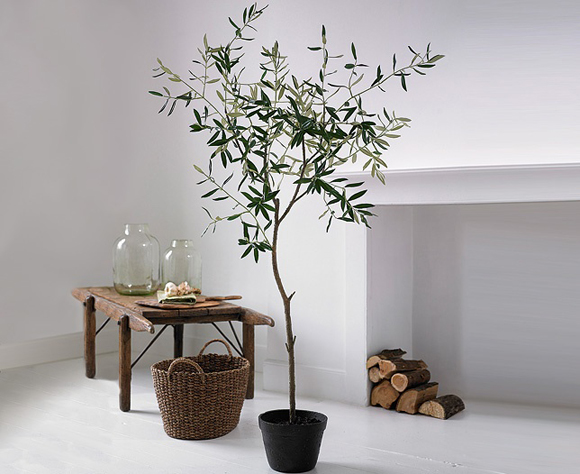 Lastly, I love the shape of this olive tree. I bought a tiny one in college and just repotted it for the fourth time — it's growing like crazy! (PS. You can even grow your own.)
What's been on your mind so far this month?