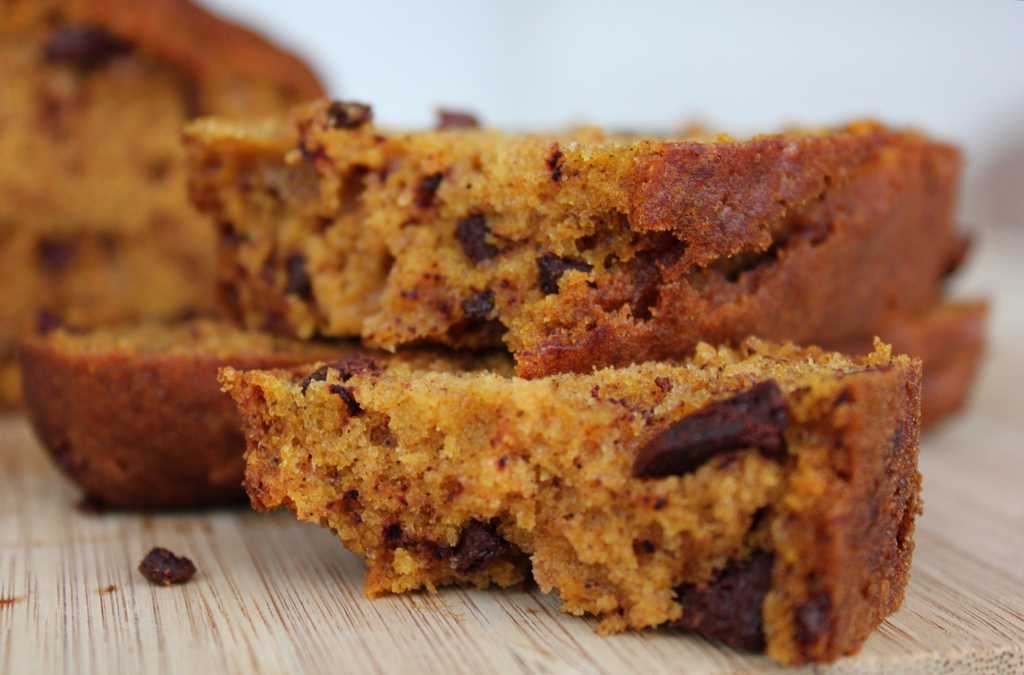 I know what you're thinking. "More pumpkin, really?"  But here's the thing, you can make this bread, and these pancakes, and you'll make exact use of one can of pumpkin puree. No leftovers!  Isn't that exciting? I was a little excited.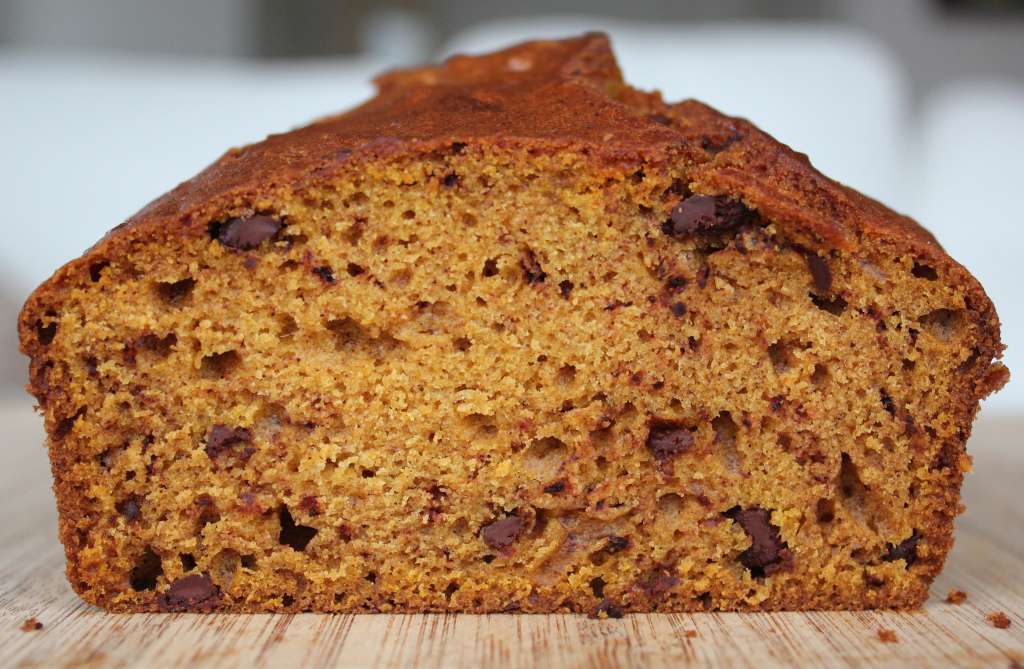 I had initially set out to make muffins, but discovered last night that my mini muffin tin does not actually fit inside my oven. To the person who thought it was trendy and cool to put tiny sleek ovens in new apartments- you clearly don't bake! Ok rant done. Sort of. I'm still fuming a bit.  The funny thing is, when I was viewing apartments, friends of mine in the neighborhood mentioned to be weary of the ovens in new buildings.  They had viewed an apartment and actually decided not to live there because the oven was so ridiculously tiny.  Seriously, the things you have to consider…
I suppose we'll make due with just regular sized muffins for a while.  Ironically enough, that pan actually fits in the oven! Ok, enough of this. Have yourself a fabulous weekend!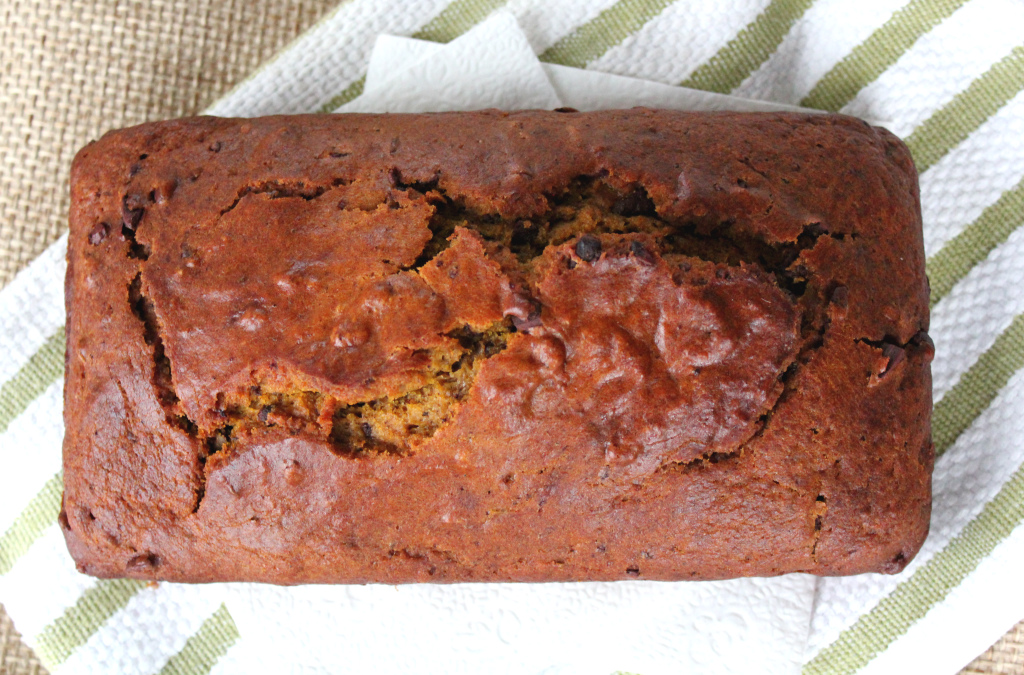 Chocolate Chip Pumpkin Bread adapted from Simply Recipes
Makes 1 loaf
1 1/2 c flour
1/2 tsp of salt
2/3 c sugar
1 tsp baking soda
3/4 c pumpkin purée
1/2 cup vegetable oil
2 eggs, beaten
1/4 cup milk
1/2 tsp nutmeg
1/2 tsp cinnamon
1/2 tsp allspice
2/3 c chocolate chips
Preheat your oven to 350 degrees.  Butter a 9x5x3 loaf pan and set aside.
In a bowl mix together the eggs, pumpkin, milk, oil, and spices.  In a separate bowl sift together the flour, sugar, salt, and baking soda. Pour the dry ingredients into the wet and stir until just combined (do not over mix).  Fold in chocolate chips.
Pour batter into buttered loaf pan and bake for 50-55 minutes until a toothpick or cake tester comes out clean. Let cool and enjoy immediately, or store wrapped in plastic wrap on the counter for up to 4 days.